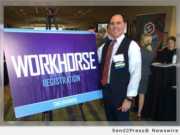 ORLANDO, Fla., April 6, 2016 (SEND2PRESS NEWSWIRE) -- Attorneys from the southwest Florida personal injury law firm Shapiro Goldman Babboni and Walsh attended the Florida Justice Association's annual "Workhorse" seminar held at the Orlando World Trade Center Marriott.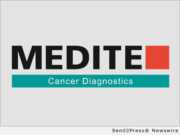 ORLANDO, Fla., Jan. 7, 2016 (SEND2PRESS NEWSWIRE) -- MEDITE Cancer Diagnostics, Inc. (OTC:MDIT / OTCMKTS:MDIT), specializing in the development, manufacturing, and marketing of molecular biomarkers and premium medical devices for detection, risk assessment and diagnosis of cancer and precancerous conditions announces today that CEO, Michaela Ott and CFO, Robert McCullough will present at the SeeThruEquity First Annual Microcap Healthcare Investor Conference on Monday, January 11, 2016, at the Fairmont San Francisco.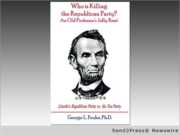 ORLANDO, Fla., Oct. 3, 2014 (SEND2PRESS NEWSWIRE) -- Is the Republican Party planning a coup d'etat for this next election cycle? George L. Fouke questions this in his newly-released book, 'Who is Killing the Republican Party? An Old Professor's Jolly Rant' (ISBN: 978-1502512499). In a satirical account of the GOP, this politically-independent author takes the Republican Party to the woodshed with tough love hoping for its revival as part of a viable two-party system.