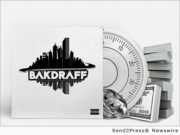 PITTSBURGH, Pa., April 27, 2016 (SEND2PRESS NEWSWIRE) -- 'The Vault' is the latest release from Bakdraff Entertainment. Seventeen tracks long, it features music that was created by six music producers and 16 artists over the course of several years. A musical tribute of sorts, 'The Vault' is dedicated to everyone who the artists grew up with, and to the people they lost in the process.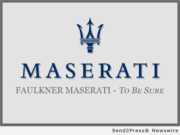 SILVER SPRING TOWNSHIP, Pa., April 15, 2016 (SEND2PRESS NEWSWIRE) -- Faulkner Maserati of Mechanicsburg is moving to a brand new, state-of-the art facility at 6714 Carlisle Pike. The new Maserati Showroom and Service and Parts Center will be in full operation on Friday, April 15th with a reception that evening from 6 p.m. to 9 p.m. and an open house celebration all day Saturday from 9 a.m. to 6 p.m.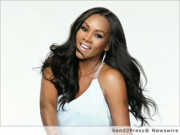 PHILADELPHIA, Pa., April 15, 2016 (SEND2PRESS NEWSWIRE) -- Actress, producer and businesswoman, Vivica A. Fox, will join chair of the Darby County PA Democratic Party, Richard Womack Jr, to host the DogonVillage 2016 Democratic National Convention (DNC) Watch Party complete with dinner, dancing, DJ, and a live performance. Themed, 'Celebrating the Black Vote,' the soiree will be held Tuesday July 26, 2016 in the ballroom of the Sheet Metal Workers Union hall on Penns Landing in Philadelphia.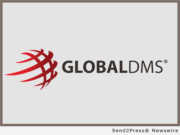 LANSDALE, Pa., March 29, 2016 (SEND2PRESS NEWSWIRE) -- Global DMS, a leading provider of web-based compliant valuation management software, announced that CMG Financial (CMG), one of the nation's leading lenders, has streamlined the management of its appraisal process from start to finish using Global DMS' eTrac platform.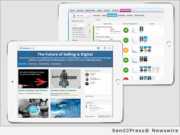 PHILADELPHIA, Pa., Dec. 15, 2015 (SEND2PRESS NEWSWIRE) -- Journey Sales, a leading provider of innovative customer engagement solutions for sales professionals, is pleased to announce that it won the Aragon Research Hot Vendor 2015 Award in the category of Sales Enablement. The Aragon Research Hot Vendor and Innovation Awards are given annually at the end of each year.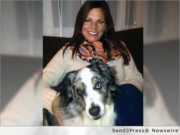 PHOENIXVILLE, Pa., Dec. 1, 2014 (SEND2PRESS NEWSWIRE) -- You can teach an old dog new tricks (as well as their owners), according to Christine Pazdalski, owner of Puppy Love, LLC. She says that while most people are familiar with conventional dog training doctrine, it does not have to be the only dogma out there.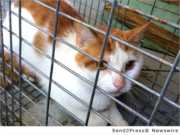 PITTSBURGH, Pa., Aug. 29, 2014 (SEND2PRESS NEWSWIRE) -- Neighbors and concerned citizens are appalled that an Allegheny County Humane Officer who was called to investigate the abuse and abandonment of over 70 cats, removed two cats and sent the rest to die, according to Frankie's Friends Cat Rescue.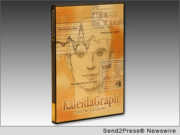 READING, Pa., Oct. 1, 2013 (SEND2PRESS NEWSWIRE) -- Synergy Software, celebrating the 25th anniversary of its scientific graphing and data analysis software application, KaleidaGraph, today announced its newest 4.5 version which includes many new and improved features for its world-wide community of scientists, researchers and engineers.