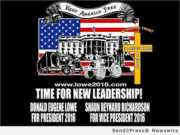 SAN ANGELO, Texas, May 5, 2016 (SEND2PRESS NEWSWIRE) -- He's an independent write-in, libertarian, republican conservative. He's presidential candidate, Donald Eugene Lowe, and he's announcing his run for president under the Republican Party with vice president, Shaun Reynard Richardson, by his side.
PHILADELPHIA, Pa., April 15, 2016 (SEND2PRESS NEWSWIRE) -- Actress, producer and businesswoman, Vivica A. Fox, will join chair of the Darby County PA Democratic Party, Richard Womack Jr, to host the DogonVillage 2016 Democratic National Convention (DNC) Watch Party complete with dinner, dancing, DJ, and a live performance. Themed, 'Celebrating the Black Vote,' the soiree will be held Tuesday July 26, 2016 in the ballroom of the Sheet Metal Workers Union hall on Penns Landing in Philadelphia.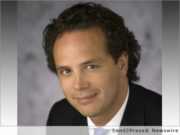 WALNUT CREEK, Calif., Jan. 20, 2016 (SEND2PRESS NEWSWIRE) -- Tom Del Beccaro, former Chairman of the California Republican Party and U.S. Senate candidate, today announced Dr. Arthur Laffer's endorsement of Del Beccaro's nationwide and California flat tax.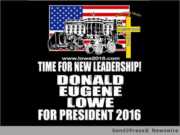 SAN ANGELO, Texas, Dec. 21, 2015 (SEND2PRESS NEWSWIRE) -- Donald Eugene Lowe says he has been preparing for this role his whole life. And, he plans to share the details of his presidential campaign and promises in a worldwide broadcast scheduled to take place on December 23 at 1:01 p.m. EST. Interested parties can also attend the event live at the Clarion Hotel at 441 Rio Concho Drive in San Angelo.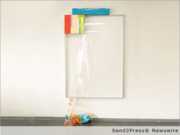 LOS ANGELES, Calif., Dec. 14, 2015 (SEND2PRESS NEWSWIRE) -- We've all heard the phrase, 'Art imitates life.' And it could not ring truer than in how a new contemporary art movement, Excessivism, founded by American artist, Kaloust Guedel, that showcases the excessiveness present in people's lives, correlates to Donald Trump's bid for the GOP presidential nomination.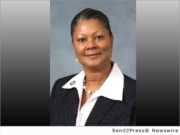 RALEIGH, N.C., Feb. 24, 2015 (SEND2PRESS NEWSWIRE) -- Ninety-two years after the Equal Rights Amendment was first introduced, North Carolina Rep. Carla Cunningham says she is ready to bring it back to life, according to the Asheville Chapter of the National Organization for Women.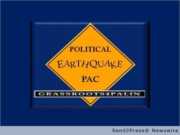 ALBUQUERQUE, N.M., Jan. 7, 2015 (SEND2PRESS NEWSWIRE) -- Supporters of Governor Sarah Palin announce the formation of The Political Earthquake PAC/Grassroots4Palin, a Super PAC which will independently advocate on behalf of Palin and the leadership and vision that she has for our nation.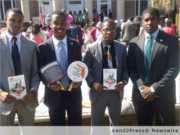 WASHINGTON, D.C., Oct. 28, 2014 (SEND2PRESS NEWSWIRE) -- In an effort to increase Black voter turnout for the Nov. 4 election, this past Saturday the National Coalition on Black Civic Participation (NCBCP) kicked-off an aggressive 10-day voter mobilization countdown to close out its #Vote4Justice Campaign focused on motivating Black women and youth voters to seize the voting power they have to impact the outcome of the 2014 Midterm Elections and effect issues they care about in their local communities.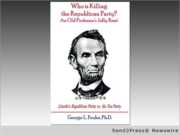 ORLANDO, Fla., Oct. 3, 2014 (SEND2PRESS NEWSWIRE) -- Is the Republican Party planning a coup d'etat for this next election cycle? George L. Fouke questions this in his newly-released book, 'Who is Killing the Republican Party? An Old Professor's Jolly Rant' (ISBN: 978-1502512499). In a satirical account of the GOP, this politically-independent author takes the Republican Party to the woodshed with tough love hoping for its revival as part of a viable two-party system.
AUSTIN, Texas, May 13, 2014 (SEND2PRESS NEWSWIRE) -- The Libertarian Party of Texas will have 132 candidates representing them on ballots across Texas this November. With nominated candidates running for offices at all levels, ranging from County Clerk to U.S. Congress, U.S. Senate, and Governor, the Libertarian Party of Texas is running a large slate of candidates.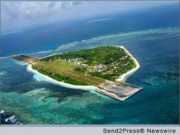 AYUNGIN ISLAND, Philippines, Nov. 1, 2013 (SEND2PRESS NEWSWIRE) -- An under-the-radar struggle for disputed island reefs is evolving in the South China Sea, between China and the Philippines, and the tactics employed by each side are named after foods, according to Reina Prince, global strategist for the NGO Friends Beyond Borders.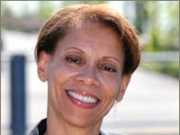 NEW YORK, N.Y. (SEND2PRESS NEWSWIRE) -- U.S. Senate Candidate Gail Goode (D-NY) yesterday supported a six-month ban on hydraulic drilling for natural gas near upstate watersheds that supply drinking water to the New York metropolitan region.