Home
Tags
Renewable energy
Tag: renewable energy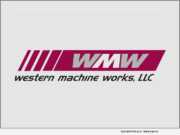 PORTLAND, Ore. /Massachusetts Newswire - National News/ -- Western Machine Works, an engineering-focused equipment service and maintenance provider based in Portland, Oregon is pleased to announce the hiring of Rob Adams as a dedicated Hydro specialist, sales engineer to provide in-depth knowledge and expertise to its hydro clients.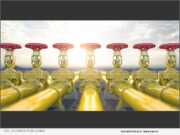 BOULDER, Colo., Sept. 8, 2020 (SEND2PRESS NEWSWIRE) -- The Jacobsen Publishing has launched a hub for tracking the rapidly changing landscape of fuel producers adopting renewables, with a focus on renewable diesel, sustainable aviation fuels and co-processing operations.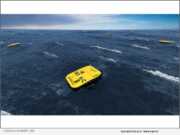 SEATTLE, Wash., July 14, 2020 (SEND2PRESS NEWSWIRE) -- Oscilla Power Inc. would like to announce that they are now in the planning stages of a demonstration of their 1MW 'Triton' ocean wave energy system in Southern India. The particular location targeted for this utility-scale project is adjacent to Vizhinjam International Seaport, near Thiruvanathapuram, in the state of Kerala.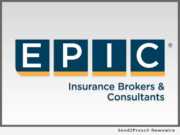 SAN FRANCISCO, Calif. and NORWALK, Conn., June 19, 2017 (SEND2PRESS NEWSWIRE) -- EPIC Insurance Brokers and Consultants, a retail property, casualty insurance brokerage and employee benefits consultant, announced today the acquisition of After, Inc. - a product warranty analytics firm based in Norwalk, Conn. The Acquisition was made primarily to further strengthen and grow EPIC subsidiary company, PowerGuard Specialty Insurance Services - a renewable energy program manager based in the United States.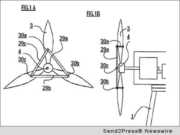 SAN FRANCISCO, Calif., March 4, 2014 (SEND2PRESS NEWSWIRE) -- Kamen George Kamenov, a U.S. inventor, today announced that he has patented a new way to support windmill blades and to triple the amount of energy extracted from the wind. Patent #8629570 has been assigned to these wind turbine blades with reinforcing, supporting and stabilizing components and enlarged swept area.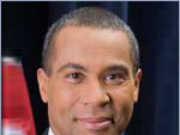 BOSTON, Mass. /Massachusetts Newswire/ -- Governor Deval Patrick today announced an agreement with Rhode Island Governor Donald Carcieri to jointly explore the potential development...