Home
Tags
Residential Care Facilities for the Elderly
Tag: Residential Care Facilities for the Elderly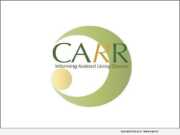 SAN DIEGO, Calif., Oct. 16, 2020 (SEND2PRESS NEWSWIRE) -- Consumer Advocates for RFCE (Residential Care Facilities for the Elderly) Reform (CARR), a San Diego-based nonprofit, announces it is closing its doors effective October 31, 2020. Founded in 2009, CARR has been California's only consumer advocacy organization focused exclusively on residential care facilities for the elderly (RCFEs), working to improve the aging experience through advocacy and education.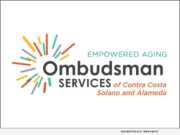 PLEASANT HILL, Calif., June 23, 2020 (SEND2PRESS NEWSWIRE) -- Ombudsman Services of Contra Costa, Solano and Alameda today announces the upcoming free drive-through PPE distribution to Alameda County facilities on Friday, June 26, 2020.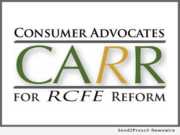 SAN DIEGO, Calif., Nov. 17, 2016 (SEND2PRESS NEWSWIRE) -- Christina L. Selder, Principal Investigator and co-founder of CARR (Consumer Advocates for RCFE Reform) presented in the Assisted Living Issues of Quality and Translations to Nursing Homes session of the Gerontological Society of America's (GSA) 2016 Annual Scientific Meeting being held November 16 - 20, 2016 in New Orleans, La.