Home
Tags
Restaurant, Hotel and Hospitality
Tag: Restaurant, Hotel and Hospitality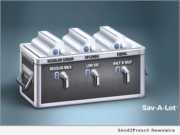 PRINCETON, N.J., July 11, 2016 (SEND2PRESS NEWSWIRE) -- Inventions Oasis is seeking a joint venture partner to help bring to market a new patent-pending product - the Sav-A-Lot(TM) - a commercial-grade, milk and sugar dispenser designed for coffee shops and fast food restaurants.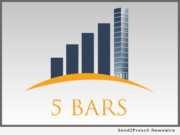 IRVINE, Calif., June 7, 2016 (SEND2PRESS NEWSWIRE) -- 5 Bars(TM) announced today it will be building and installing a state-of-the-art multi-carrier Distributed Antenna System (DAS) for the Morongo Casino Resort and Spa in Cabazon, California. Once the system is installed in the coming months, Morongo guests will experience a profound improvement in wireless connectivity and data speeds within the resort due to the extended reach and connectivity of the DAS.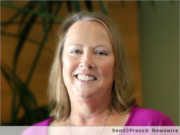 SAN FRANCISCO, Calif., Jan. 27, 2016 (SEND2PRESS NEWSWIRE) -- EPIC Insurance Brokers and Consultants, a unique and innovative national retail insurance brokerage and employee benefits consulting firm, announced today that Renee Crow has joined the firm as Vice President and West Region Hospitality Practice Leader.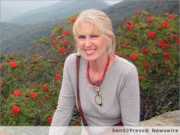 ASHEVILLE, N.C., Jan. 11, 2016 (SEND2PRESS NEWSWIRE) -- Do you ever ask yourself, 'Why does this always happen to me?' Or do you simply chalk it off to fate? Yvonne Haarsma, owner of the Asheville Astrolodge, explains why coincidences do not exist and ascertains that everything happens for a reason, including problems people encounter. A karmic astrologer, she can see the lessons which are often interpreted as problems, while studying someone's chart. As a result, she recently opened the Asheville Astrolodge to help people better understand their past, present and how it affects their future through holistic/karmic astrology.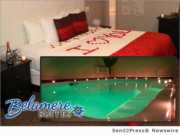 PERRYSBURG, Ohio, Feb. 2, 2015 (SEND2PRESS NEWSWIRE) -- Belamere Suites of Perrysburg, Ohio is proud to announce TripAdvisor(R), the world's largest travel site, ranked Belamere Suites the tenth Best Hotel for Romance in the United States during their announcement of the winners of the 2015 Travelers' Choice(TM) awards for Hotels, ahead of legendary California designer Michael Taylor's Auberge du Soleil in Napa Valley and the Post Ranch Inn atop the cliffs of Big Sur, California.