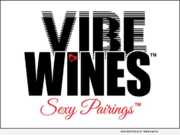 THOUSAND OAKS, Calif., Feb. 5, 2020 (SEND2PRESS NEWSWIRE) -- Give your partner a truly unique and unforgettable Valentine's Day gift this year. Love isn't standardized, so romantic gifts shouldn't be either. Vibe Wines( Sexy Pairings bring their award-winning California wines together with playful products such as romantic lingerie, intimate games, and massage oils to create unique and love-inspiring gift sets designed to keep on giving long after the holiday is over.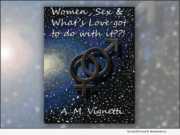 ORLANDO, Fla., Oct. 25, 2019 (SEND2PRESS NEWSWIRE) -- A new book released by RSRX, LLC, "Women, Sex & What's Love Got to do With It" (ISBN: 978-1532358975) by A.M. Vignetti, is a short and humorous read that most people - men, women, young and old - will likely relate to personal events in their own lives.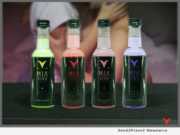 HOUSTON, Texas, Jan. 26, 2018 (SEND2PRESS NEWSWIRE) -- Just how far can the nation's growing taste for wine go? The owners of MIAVINO Sensual, Frank and Miranda Brown, decided it also had to go into their premium edible massage oils. Houston, Texas-based, MIAVINO Sensual has introduced an exclusive line of ultra-lightweight, premium, edible massage oils in four palate-pleasing, full-bodied wine flavors designed to take your entire sensual massage experience to a whole sexy new level.