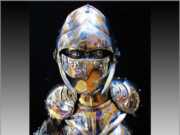 PHOENIX, Ariz., July 22, 2020 (SEND2PRESS NEWSWIRE) -- The new "Return" sculpture, by Arizona artist Sean T French, captures the fear and strength in returning to our lives during this crisis. Instead of the creatures French often creates this piece depicts a contemporary human wearing armor that is both metaphorical and literal in reference to our wearing masks.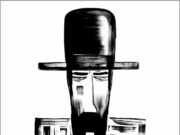 HOUSTON, Texas, Jan. 27, 2020 (SEND2PRESS NEWSWIRE) -- On February 1, Jack Rabbit Gallery will unleash "Texas Heat Wave," an art exhibition featuring a select group of exceptional artists from the State of Texas. An opening reception will be hosted by Jack Rabbit Gallery from 6-9 p.m., February 1, 2020, and the collection will remain on view through Feb. 26.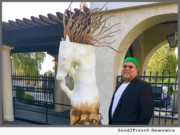 PALM DESERT, Calif., May 15, 2017 (SEND2PRESS NEWSWIRE) -- Visual artist Bernard Hoyes has accomplished yet another career defining feat. The master craftsman was recently commissioned by a private collector to recreate the divinely celebrated winged stallion Pegasus, one of the best-known creatures in Greek mythology. The five-foot "Roots of Pegasus" bronze sculpture is currently on display until the end of June.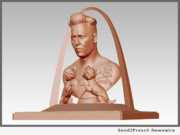 ST. PETERSBURG, Fla., June 29, 2016 (SEND2PRESS NEWSWIRE) -- Teen sculptor Rodman Edwards has created a statue of Johnny Depp and his dogs in the midst of the actor's divorce proceedings with wife Amber Heard, portraying the actor as winning custody of their dogs. The sculpture, shown with saddened dogs, is being unveiled by Cory Allen Contemporary Art in St. Petersburg, Florida in August.