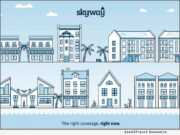 ST PETERSBURG, Fla. /Massachusetts Newswire - National News/ -- It is no secret that the housing market in Florida is hot. Properties move fast, and consumers are finding more ways to make all parts of buying and owning a home quick, easy, and mostly online. One insuretech, UPC Insurance®, answered the consumer call for the ability to almost instantly have an estimate of what a policy will cost, and the ability to buy a Florida Condo policy completely online with Skyway.com.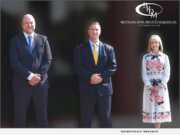 ST. PETERSBURG, Fla., June 3, 2020 (SEND2PRESS NEWSWIRE) -- Battaglia, Ross, Dicus & McQuaid, P.A. is proud to announce that three of its attorneys were sworn into leadership roles of the St. Petersburg Bar Association on May 27, 2020. Sean McQuaid now becomes the 96th President of the Bar Association and Rachel Drude-Tomori and Andrew Pardun join him as members of the Executive Committee.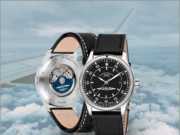 ST. PETERSBURG, Fla., Sept. 27, 2019 (SEND2PRESS NEWSWIRE) -- Duber Time Group, the U.S. Distributor for Muhle-Glashutte is honored to announce the partnership between the largest aviation association in the world, AOPA with Muhle-Glashutte in the release of a limited-edition watch to celebrate 80 years of AOPA, the AOPA AeroSport.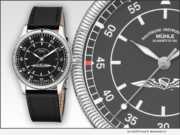 ST. PETERSBURG, Fla., Sept. 19, 2019 (SEND2PRESS NEWSWIRE) -- A sleek and powerful pilots watch, designed by pilots. The team at The Aircraft Owners and Pilots Association (AOPA), the world's largest association for aviation enthusiast and pilots, designed this watch with Muhle-Glashutte, the legendary watch manufacturer. This limited edition of 500 pieces is to be released in celebration of the 80th anniversary of AOPA.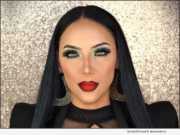 ST. PETERSBURG, Fla., Aug. 6, 2019 (SEND2PRESS NEWSWIRE) -- Renowned celebrity hairstylist Ted Gibson and Master Colorist Jason Backe are excited to have stylist Cece Nunez of Salon Sardis join the Ted Gibson Artistic Team in participating in this season's Spring/Summer 2020 New York Fashion Week!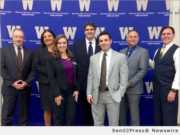 ST. PETERSBURG, Fla., Feb. 19, 2016 (SEND2PRESS NEWSWIRE) -- Attorney Bernard Walsh of the Florida personal injury law firm Shapiro Goldman Babboni and Walsh, gave opening remarks and lectured to students and guests at the Florida Justice Association's student outreach event, held at Cooley Law School.