Home
Tags
STEAM education
Tag: STEAM education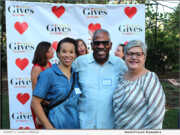 LONG BEACH, Calif. /Massachusetts Newswire - National News/ -- The 4th Annual Long Beach Gives campaign, an online giving day sponsored by the City's leading nonprofit funders and nonprofit support organizations, invites donors from throughout the city and beyond to give to the local nonprofit of their choosing. This year, the effort raised $1,965,539 to support 232 participating nonprofits. BOSS™ (Business Of Student Success) raised $130,000 from more than 300 donors, making it the second most contributed to charity in this year's campaign.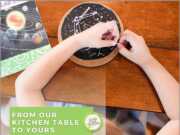 SAN DIEGO, Calif., Sept. 8, 2020 (SEND2PRESS NEWSWIRE) -- As families transition from summer activities to virtual, in-person, or hybrid schooling this fall, many caregivers are concerned about providing their children with activities that are fun and educational. Green Kid Crafts, a subscription box service centered on STEAM and nature-based activities, launched their Kitchen Table STEAM program on September 2 to give families extra support this fall.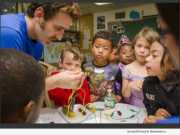 SAN FRANCISCO, Calif., Aug. 27, 2019 (SEND2PRESS NEWSWIRE) -- Camp EDMO, a leading Bay Area non-profit offering STEAM and SEL oriented After School and Summer Camp Programs, announced that it is making its Comprehensive After School Programs, which encompass 180 days of the school year, available to Bay Area schools.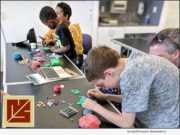 SAN FRANCISCO, Calif. May 14, 2019 (SEND2PRESS NEWSWIRE) -- Nayah Solutions, Inc., an educational training company, announces the launch of Nayah STEAM for Kids, a free calendar that lists science, technology, engineering, art, and mathematics (STEAM) events in the San Francisco Bay area.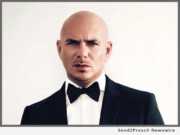 LAKE WORTH, Fla., Nov. 30, 2016 (SEND2PRESS NEWSWIRE) -- The Palm Beach State College Foundation is proud to announce that Armando Christian Perez, professionally known as "Pitbull," will be the keynote speaker for the Foundation's 2017 STEAM (Science, Technology, Engineering, Arts and Math) luncheon presented by Bank of America. The event will take place February 1, 2017 at 11:30 a.m. at the Kravis Center for the Performing Arts' Cohen Pavilion, West Palm Beach.