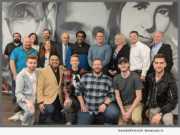 LEHI, Utah, March 12, 2019 (SEND2PRESS NEWSWIRE) -- Bottega is giving back in a big way to the community that has allowed it to experience tremendous growth. "We've already given more than $5 million of educational programs to high school students and teachers, and have plans to give another $5 million this summer.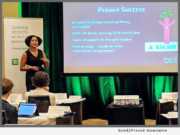 WASHINGTON, D.C., Oct. 24, 2018 (SEND2PRESS NEWSWIRE) -- Today, TD announced Byte Back as one of 10 recipients of the inaugural TD Ready Challenge grants. Each recipient organization will receive CDN $1 million (USD $775,000) to help them scale innovative solutions aimed at preparing North Americans for the economy of the future.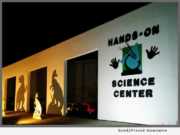 TULLAHOMA, Tenn., Oct. 16, 2018 (SEND2PRESS NEWSWIRE) -- The Hands-On Science Center announces "The Science of Wine, Brew and Spirits" fundraising event November 10, 2018. Merging science education with those fun-to-drink adult beverages not only gets adults involved in the fascinating world of science but helps raise both funds and community awareness for a much-needed educational facility in the small town of Tullahoma.
CINCINNATI, Ohio, Sept. 4, 2018 (SEND2PRESS NEWSWIRE) -- Unmanned Safety Institute (USI), the world-leader in remote pilot training and certification, announced today that their Small UAS Safety Certification has been certified by the University of California (UC) A-G program. UC A-G approval will enable high school students to use USI's four-course curriculum to meet admissions requirements to any state education institute.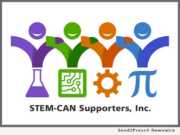 WASHINGTON, D.C., March 28, 2017 (SEND2PRESS NEWSWIRE) -- On March 28, 2017, the Treasurer of STEM-CAN Supporters (SCS) sent a $2,500 check to Fritz Blandon, Principal of Milwaukee Allen-Field Elementary School as a donation for the immediate purchase of Student Leadership Blazers and seven compound microscopes along with some minor supplies.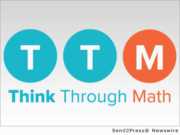 SALT LAKE CITY, Utah, Dec. 18, 2014 (SEND2PRESS NEWSWIRE) -- Think Through Learning, authors of the award-winning Think Through Math (TTM), a web-based math instructional system for grades 3 through Algebra 1, announced today the winner of its 1st Annual Utah Math Cup. Mr. Nash's 6th-grade class from Endeavour Elementary School in the Davis School District has been named the 2014 Utah Math Cup Champion for solving 39,170 math problems and spending 523 hours on the program in just 33 days.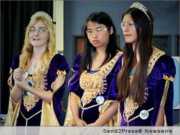 MONROVIA, Calif., March 27, 2014 (SEND2PRESS NEWSWIRE) -- Five young women from Monrovia High School and their rhinestone-encrusted robot qualified to advance to the 2014 First Tech Challenge Robotics World Championships as a result of their strong performance at the West Super-Regional Robotics Tournament held near Sacramento at the former McClellan Air Force Base this past weekend, the Monrovia High School Robotics Program announced today.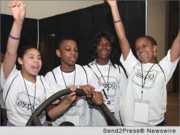 MIDDLETOWN, Conn., Oct. 7, 2013 (SEND2PRESS NEWSWIRE) -- For 25 years, the Connecticut Pre-Engineering Program (CPEP) has been serving as a catalyst to significantly change underrepresented and underserved students' knowledge, attitudes and behaviors toward the pursuit of education and careers in science, technology, engineering and mathematics (STEM).