Home
Tags
Susan G. Komen Foundation
Tag: Susan G. Komen Foundation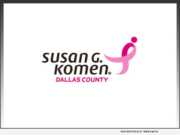 DALLAS, Texas, March 10, 2020 (SEND2PRESS NEWSWIRE) -- Susan G. Komen Dallas County (Komen Dallas County) today said it has received bequests from the Estate of Edith Beutell and the Estate of Dr. Glenn Dodwell, which combined total more than $199,000. The gifts will further the organization's ability to assess the state of breast health in Dallas County and create plans of action to reduce breast cancer mortality disparities in the community.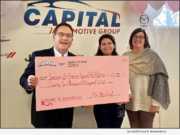 RALIEGH, N.C., Dec. 12, 2019 (SEND2PRESS NEWSWIRE) -- Capital Automotive Group has generously donated $26,050 to the Susan G. Komen(R) NC Triangle to the Coast (Komen NCTC) local affiliate. The campaign, which was designated "Share the Awareness Breast Cancer Campaign" in October of this year, enabled the dealership to donate a portion of their proceeds for the month.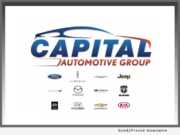 RALEIGH, N.C., Oct. 16, 2019 (SEND2PRESS NEWSWIRE) -- The Capital Automotive Group has chosen to bring awareness to the breast cancer topic for the month of October. The specific Capital stores that will participate in the event include: Capital Ford Raleigh, Capital Chevrolet, Capital Ford Rocky Mount, Capital Ford Hillsborough, and Capital Chrysler Dodge Jeep RAM.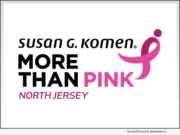 WEEHAWKEN, N.J., Oct. 1, 2019 (SEND2PRESS NEWSWIRE) -- Susan G. Komen North Jersey announced today it presented its inaugural Community Impact Award to Arthur Imperatore Sr., Founder and resident of NY Waterway, the largest commuter ferry fleet in New York Harbor, providing commuter ferry and bus services between New Jersey and Manhattan.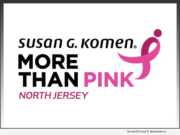 JERSEY CITY, N.J., Oct. 1, 2019 (SEND2PRESS NEWSWIRE) -- Susan G. Komen North Jersey, will be holding its MORE THAN PINK Wellness Expo on Sunday, October 6, 2019 at the Harborside Atrium in Jersey City from 12 p.m. - 4 p.m. This interactive health and wellness expo will offer attendees convenient access to education and critical health screening services, health/wellness exhibits, fitness/nutrition demonstrations, survivor support, a senior pavilion, medical information and genetic testing.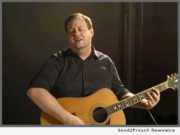 FORT WORTH, Texas, May 12, 2017 (SEND2PRESS NEWSWIRE) -- 4818 Records, LLC today announced that as we prepare to honor women everywhere on Mother's Day 2017 Sunday, May 14, a beautiful new ballad titled "Never Let Me Go" has been released as a single and video to benefit the Susan G. Komen Foundation of Greater Fort Worth.