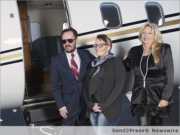 LAS VEGAS, Nev., April 5, 2016 (SEND2PRESS NEWSWIRE) -- Madame et Monsieur, an Electro-Slim Therapy(TM) company, joins forces with NV Jets to offer its exclusive Electro-Slim Therapy treatments on their charter flights. Private aircraft passengers will arrive at their destination relaxed, energized and rejuvenated.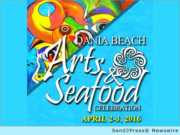 DANIA BEACH, Fla., March 16, 2016 (SEND2PRESS NEWSWIRE) -- The Dania Beach Arts and Seafood Celebration (DBASC) is seeking volunteers for the exciting fourth annual event from April 2 - 3, 2016. This two-day celebration, held in the heart of downtown Dania Beach in Frost Park at 300 NE 2nd Street, will feature numerous local and regional artists showcasing their unique creations. This year's event is positioned to be even bigger and better than the previous three years with the addition of a National Headliner Act provided by The Casino at Dania Beach: Survivor.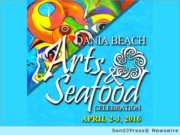 DANIA BEACH, Fla., March 14, 2016 (SEND2PRESS NEWSWIRE) -- The Fourth Annual Dania Beach Arts and Seafood Celebration has raised the bar for entertainment, boasting an electrifying performance line-up featuring it's first-ever Grammy Award-Wining National Headliner, provided by the Casino at Dania Beach: Survivor. The celebration will take place on Saturday and Sunday, April 2 and 3, 2016.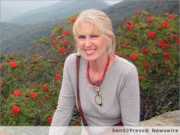 ASHEVILLE, N.C., Jan. 11, 2016 (SEND2PRESS NEWSWIRE) -- Do you ever ask yourself, 'Why does this always happen to me?' Or do you simply chalk it off to fate? Yvonne Haarsma, owner of the Asheville Astrolodge, explains why coincidences do not exist and ascertains that everything happens for a reason, including problems people encounter. A karmic astrologer, she can see the lessons which are often interpreted as problems, while studying someone's chart. As a result, she recently opened the Asheville Astrolodge to help people better understand their past, present and how it affects their future through holistic/karmic astrology.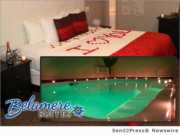 PERRYSBURG, Ohio, Feb. 2, 2015 (SEND2PRESS NEWSWIRE) -- Belamere Suites of Perrysburg, Ohio is proud to announce TripAdvisor(R), the world's largest travel site, ranked Belamere Suites the tenth Best Hotel for Romance in the United States during their announcement of the winners of the 2015 Travelers' Choice(TM) awards for Hotels, ahead of legendary California designer Michael Taylor's Auberge du Soleil in Napa Valley and the Post Ranch Inn atop the cliffs of Big Sur, California.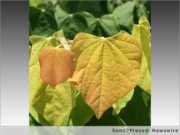 PARK HILL, Okla., June 24, 2014 (SEND2PRESS NEWSWIRE) -- Two hundred The Rising Sun(TM) Redbuds PP21451, from Greenleaf Nursery and Garden Debut(R), are to be planted in the Journey Through Hallowed Ground Living Legacy Tree Planting Project. The Journey Through Hallowed Ground Partnership will host a Living Legacy Tree Planting Project ceremony on Sunday, June 29 at 2:30 p.m., at Oatlands Historic House and Gardens in Leesburg, Va., to commemorate the 150th anniversary of the American Civil War.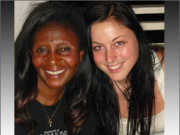 AKUM, Cameroon, May 3, 2013 (SEND2PRESS NEWSWIRE) -- Cameroon Partnership in Development today announces a program, Cameroon Cultural Travelling and Volunteering, started by Anja Schwarz from Germany, an adventure traveler interested in cultures, who prefers experiencing another culture as a member of that community, and in the process, finds opportunities to transform lives in communities in need.