Home
Tags
Treadstone 71 LLC
Tag: Treadstone 71 LLC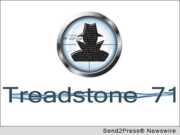 SAN FRANCISCO, Calif., Feb. 19, 2014 (SEND2PRESS NEWSWIRE) -- Treadstone 71 announced today its partnership with SYNCSTATE, Inc. The partnership utilizes the cyber intelligence methods, and structured analytic techniques of Treadstone 71 in supporting the newly announced SYNCSTATE Cyber Threat Targeting Center. The partnership combines the collection, organization and analysis expertise of Treadstone 71 with the operational execution and in depth technical prowess of SYNCSTATE delivering one of the most potent offensive cyber programs on the market.
HALF MOON BAY, Calif., Dec. 3, 2013 (SEND2PRESS NEWSWIRE) -- Treadstone 71 announced today the expansion of its pioneering cyber intelligence services used to methodically and systematically collect, organize and analyze data. Treadstone 71 integrates, evaluates, and interprets information from all data sources delivering a range of opportunities and recommendations key to decision making.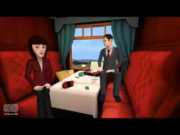 BOSTON, Mass. /Massachusetts Newswire/ -- Treadstone 71 announced today that Jeff Bardin, Treadstone's Chief Intelligence Officer, has been selected to deliver Open Source Intelligence (OSINT) training at all 2012 SecureWorld Expo conferences. Bardin will teach 'Introduction to OSINT' starting on March 28 in Boston.