Home
Tags
Veterinary, Animals, Pets and Zoos
Tag: Veterinary, Animals, Pets and Zoos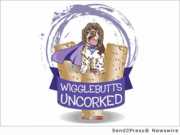 WASHINGTONVILLE, N.Y., April 13, 2016 (SEND2PRESS NEWSWIRE) -- The Wigglebutt Warriors are set to put the 'fun' in fundraising, as the creative duo hosts the sold-out, red carpet 'Wigglebutts Uncorked' pet-welcoming gala on Saturday evening, April 16, 2016, to benefit NYC Second Chance Rescue.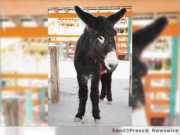 TAMPA, Fla., Feb. 25, 2016 (SEND2PRESS NEWSWIRE) -- Tom Krueger, owner of Brayfield's Farm, recently provided the Lowry Park Zoo in Tampa with a rare French Poitou Donkey named Geraldine. Founded in 2009, Tampa's Lowry Park Zoo is a 63-acre nonprofit zoo that is recognized by the State of Florida as the center for Florida wildlife conservation and biodiversity.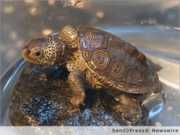 STAMFORD, Conn., Feb. 6, 2015 (SEND2PRESS NEWSWIRE) -- As part of a global wildlife-trafficking issue that is growing exponentially, 22 tiny baby turtles - likely destined for soup pots in China - were recently rescued and brought to a nursery at the SoundWaters Coastal Education Center, where they are being coddled and cared for after a harrowing, near-smuggling experience.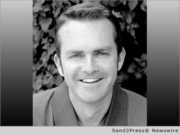 SACRAMENTO, Calif., Dec. 22, 2014 (SEND2PRESS NEWSWIRE) -- TV Star and lead expert of the hit cable television show 'Hoarders, Cory Chalmers, will be making a special guest appearance at the TICA Cat Show January 2, 3 and 4, 2015 in Sacramento, Calif. This year's show is called 'Mardi Gras Madness.'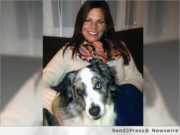 PHOENIXVILLE, Pa., Dec. 1, 2014 (SEND2PRESS NEWSWIRE) -- You can teach an old dog new tricks (as well as their owners), according to Christine Pazdalski, owner of Puppy Love, LLC. She says that while most people are familiar with conventional dog training doctrine, it does not have to be the only dogma out there.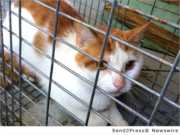 PITTSBURGH, Pa., Aug. 29, 2014 (SEND2PRESS NEWSWIRE) -- Neighbors and concerned citizens are appalled that an Allegheny County Humane Officer who was called to investigate the abuse and abandonment of over 70 cats, removed two cats and sent the rest to die, according to Frankie's Friends Cat Rescue.