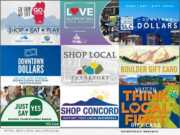 MENLO PARK, Calif. /Massachusetts Newswire - National News/ -- Today Yiftee published a new white paper based on its experience with more than 300 Community eGift Card programs across the country, 90% of which were started during the pandemic. The paper uses 16 short case studies to describe different chamber of commerce, main street, downtown and city programs all centered around simple digital gift cards.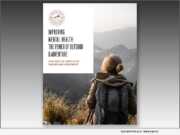 LANCASTER, Pa. /Massachusetts Newswire - National News/ -- With mental health struggles surging globally, particularly in the US, Adventure Explorations has released a new white paper entitled "Improving Mental Health: The Power of Outdoor and Adventure." The piece explores the benefits outdoor activity has on mental health.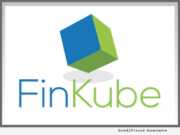 DALLAS, Texas, Aug. 14, 2018 (SEND2PRESS NEWSWIRE) -- FinKube, a company that provides AI-powered Platform-as-a-Service solutions for a range of industries, announced today that it has published a new white paper entitled "Simplifying the Digital Mortgage Process." The new paper outlines some of the risks lenders face when making choices about the technologies they employ on the front ends of their mortgage origination processes.