Home
Tags
Wondershare Recoverit
Tag: Wondershare Recoverit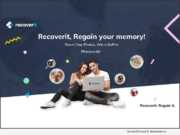 NEW YORK, N.Y., May 28, 2019 (SEND2PRESS NEWSWIRE) -- To celebrate the release of Wondershare's Recoverit latest update, version 8.0, the brand has come up with an exciting giveaway. It is letting its new and existing users get a chance to win a brand new GoPro and most importantly get a free license to recover files for free from PC/USB/SD card and more before event ends on 30 June, 2019.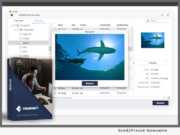 SHENZHEN, China, Nov. 27, 2018 (SEND2PRESS NEWSWIRE) -- With a qualified team of experts since 2003, Wondershare has had many breakthroughs in the technology industry. Their tools come in handy for different operations. They have recently announced another flagship software that will help retrieve lost data from dead hard drives. This comes after decades of research and applied ingenuity in the field to develop the software. The software being talked about is the Wondershare Recoverit software that will help users recover their data.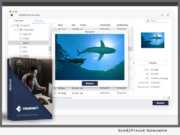 SHENZHEN, China, Oct. 19, 2018 (SEND2PRESS NEWSWIRE) -- Recoverit by Wondershare provides highly advanced recovery solutions for photos. The software now supports more than 550 different formats, including all the major picture formats and extensions. Extremely easy to use and affordable, it is all set to make the process of data recovery a hassle-free experience.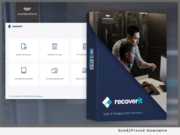 SHENZHEN, China, Sept. 21, 2018 (SEND2PRESS NEWSWIRE) -- Wondershare has recently launched the new edition of Recoverit for Mac. To be specific, it is Recoverit for Mac 7.3.2 which now supports ability to scan and recover data from the encrypted APFS file system. Being fully compatible with latest Mac OS, a wide range of data types and covering any data loss scenario, it can help the users getting data recovered hassle-free.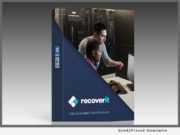 SHENZHEN, China, Aug. 6, 2018 (SEND2PRESS NEWSWIRE) -- Recover deleted files with Recoverit: Your search for a reliable and free data recovery software ends here. Recoverit is the ultimate solution to tackle the unfortunate situation when you have deleted the files accidentally. It's a hard fact that for deleted file data recovery you need a reliable source which makes you also comfortable.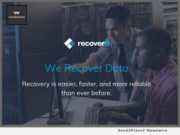 SHENZHEN, China, Feb. 2, 2018 (SEND2PRESS NEWSWIRE) -- Industry leader Wondershare Technology specializes in providing software to streamline and bring simplicity to today's busy world. Today it announced the launch of its revolutionary new data recovery software, Recoverit.