Home
Tags
World Mind Network
Tag: World Mind Network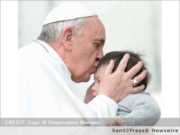 MANILA, Philippines, Jan. 8, 2015 (SEND2PRESS NEWSWIRE) -- The biggest gathering of human beings ever recorded will take place this January 18, 2015, when Pope Francis celebrates an outdoor Mass in central Manila, according to the World Mind Network.
TAGBILARAN CITY, Philippines, Oct. 23, 2013 (SEND2PRESS NEWSWIRE) -- The World Mind Network today announced that The Loboc Children's Choir provided a spontaneous moment of inspiration and hope to the quake-ravaged Philippines on Thursday, with an impromptu performance of Josh Groban's 'The Prayer.'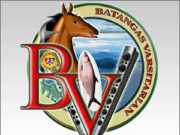 LOS ANGELES, Calif., June 21, 2013 (SEND2PRESS NEWSWIRE) -- In the wake of the recent Global Future 2045 Conference in New York City, a consortium of researchers has announced two prizes intended to inspire further exploration in these areas. The Harvard World Mind Network, Friends Beyond Borders, BatangasVarsitarian.net and the Futures Project will present the inaugural Joy Awards at the end of 2014.
CAMBRIDGE, Mass. /Massachusetts Newswire/ -- Students from Harvard and Oxford, in cooperation with the World Mind Network, Peer to Peer Media Group, and the Creative Commons Initiative, are building a new social network dedicated to using advanced Web and Smart Phone tools to achieve goals in social change, academic research, environmental improvement, education, cultural preservation, and worldwide online discussion of important issues.