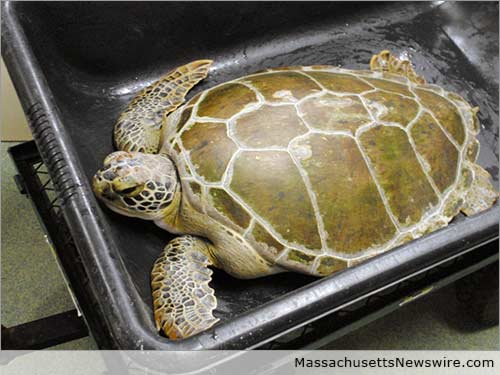 BARNSTABLE, Mass. /Massachusetts Newswire/ — For most wildlife rescuers, saving an animal's life is a reward in itself, but these good Samaritans now have something else to feel good about – a special "perk" just for them. Rescuers who bring orphaned and injured wildlife to Cape Wildlife Center, 4011 Main Street, Barnstable, will now receive an extra reward: a card good for a free cup of coffee at Cape Cod Chat House Gallery, just up the road at 593 Route 6A in Dennis.
"We've brought injured wildlife to Cape Wildlife Center and wanted to do something to say thank you to other rescuers who save helpless animals," said Cape Cod Chat House Gallery owner Brett Warren. "We approached Cape Wildlife Center, who loved the idea."
"Rescuing wildlife is a selfless act, and many of these kind people also make donations to help us care for the animals they bring us," noted Cape Wildlife Center Director Deborah Robbins Millman. "We love being able to give a token of appreciation back – and how many people don't love a great cup of coffee!"
Rescuers can redeem their coffee cards during regular Chat House hours, Wednesday through Saturday from 10 a.m. to 5 p.m.
"Cape Cod Chat House Gallery is an excellent business partner and a wonderful friend to Cape Wildlife Center," Millman declared. "We are very excited to have the opportunity to get the word out about our efforts and to reward the people who help make it possible."
Cape Wildlife Center, operated by The Humane Society of the United States in partnership with The Fund for Animals, provides year-round veterinary care and rehabilitation to nearly 2,000 animals representing 150 species. The center also offers intensive, hands-on wildlife medicine and rehabilitation training to dozens of students and veterinarians from the U.S. and around the world, as well as multiple educational programs for animal control officers, animal welfare professionals and the public.
Cape Cod Chat House Galleryis an art and coffee house in an eco-renovated circa-1853 building located in historic Dennis Village. It features contemporary art, along with vegetarian food and artisan gifts, jewelry, and accessories and is a community gathering place to enjoy art, food, coffee, tea, shopping, ideas, inspiration and conversation.