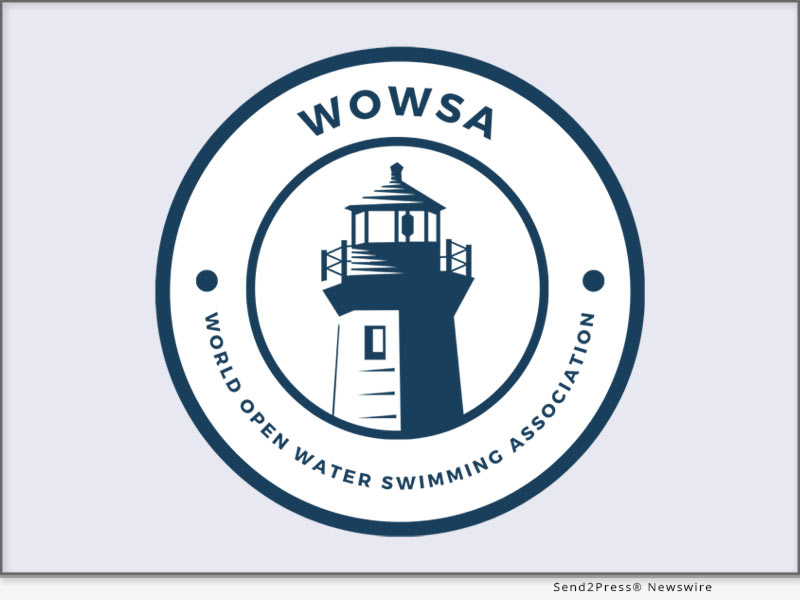 WOWSA Finds Backdated Documents and Contradictory Crew Statements Amid 9-Hour Observer Log Gaps
SAN FRANCISCO, Calif. /Massachusetts Newswire – National News/ — The World Open Water Swimming Association's (WOWSA) Advisory Board reached a decision regarding Diana Nyad's submission for ratification for the Cuba to Florida swim in 2013.
Our decision is rooted in the following considerations:
Integrity in Sport: At the heart of any sport lies its integrity. The rules and regulations established by ratifying bodies, no matter how large or small, are designed to ensure a level playing field for all participants. When these rules are ill-defined or ignored, intentionally or otherwise, it disrespects the achievements that are made under strict adherence to the rules.
Precedent: This decision sets a standard for upcoming athletes and ratifying bodies. By not addressing the provision of ambiguous documents and the creation of an association lacking indicators of authenticity, we may inadvertently suggest that outcomes matter more than the means to achieve them. Such a stance could unintentionally prompt future athletes to stray from established norms, thinking their achievements might eclipse any irregularities.
Documentation and Procedural Failure: During our evaluation, we came across rules from an association whose existence at the time of the swim, or at any point, could not be verified. We found a document with rules that seemed to have been retroactively dated, and there were inconsistent statements from crew members. Observers who play a vital role in recording swim details and ensuring rule compliance, often holding more significance than GPS data, had missing entries for a span of over 9 hours.
In light of these factors, we've chosen to preserve the sport's integrity by denying the ratification of the swim. We've issued a supplementary report that delves deeper into the matter and highlights various inconsistencies and findings, all of which have been publicly shared to ensure transparency.
Moving forward, to ensure the integrity of our sport and prevent such incidents in the future, we commit to the following actions:
* Ensure rules are declared prior to any swim attempt.
* Require strict adherence to established rules and standards in the course of any open water swim attempt.
* Require documentation of adherence to established rules and standards in the course of any open water swim attempt.
* Mandate strict pre-swim planning procedures for all record attempts.
* Collaborate with the community to define clear criteria for legitimate associations in our sport.
* Enhance support for those who share concerns or observations.
* Offer training and ethical guidelines for officials, observers, and participants.
The following members of the WOWSA Advisory Board have reviewed the matter:
:: RULES & REGULATIONS COMMITTEE
Quinn Fitzgerald (WOWSA CEO)
Julie Ridge (English Channel, First person to swim two laps around Manhattan)
Phyllis Quinn (Chair, Pacific Masters Swimming, USMS Long Distance Committee)
Anita Sood-Mankar (Elite Marathon Swimmer)
Cameron Bellamy (Oceans Seven)
Christopher Rushman (Coach, ASCA Life Member)
Dan Simonelli (Marathon Swimmer & Coach)
Edith van Dijk (Olympian, World Champion, IMSHOF Honor Swimmer)
Fergal Somerville (Original Triple Crown, Ice Swimmer)
Ger Kennedy (Ice Miler)
Hanna Bakuniak (Iron IceWoman)
Mark Hamilton (North Channel Swimming Association Founding Member)
Pat Gallant-Charette (IMSHOF Honor Swimmer)
Paul Georgescu (Marathon Swimmer, Ice Swimming World Champion)
Rohan More (Oceans Seven)
Sarah Wiseman (Coach, Ice Swimming Official)
Kate Steels (Ice Swimming Hall of Fame, Triple Crown)
:: SAFETY & RISK MANAGEMENT COMMITTEE
Jorge Pereira (Race Director, Swim Challenge Cascais)
Kathleen Wilson (Triple Crown, Founder Swim Around Charleston)
Jonty Warneken (Guinness World Record Holder)
Attila Mányoki (Oceans Seven, IMSHOF Honor Swimmer)
José Eduardo Ferreira (Guinness World Record Holder)
:: COACHING & EDUCATION COMMITTEE
Jacques Tuset (IMSHOF Honor Swimmer)
Shannon Keegan (Open Water Swimmer, Coach, Podcaster)
Jose Luis Larrosa (Ultramarathon Swimmer – Oceanman)
Bill McCracken (Race Director Del Valle Open Water Festival)
Mads Claussen (Elite Swim Coach & Mentor)
Glen Christiansen (Olympian)
Mohamed Marouf (IMSHOF Honor Swimmer)
Guila Muir (Coach, open water swimmer)
:: COMMUNICATIONS & OUTREACH COMMITTEE
David Rich (Marathon Swimmer with Olympic Club, Dolphin Club, Serpentine Swim Club)
Jaime Lomelin (IMSHOF Honor Swimmer)
Erika Gliebe (Round Trip Angel Island record, 2021 South End Rowing Club Swimmer of the Year)
Elaine Burrows Dillane (Original Triple Crown)
Aby Ortega (Triple Crown)
Lucas Rivet (Asociación Cruce a Nado Río de la Plata)
:: ENVIRONMENTAL COMMITTEE
Hans Henrik H. Heming (Ocean steward, long-distance swimmer, and economist)
:: INCLUSION & DIVERSITY COMMITTEE
Christine Coppola (Triathlete, open water swimmer, HR executive)
REPORT:
For the full report press release see Official Statement on the Denial of Ratification for Diana Nyad's Swim https://www.openwaterswimming.com/wowsa-advisory-boards-decision-on-diana-nyads-2013-cuba-to-florida-swim/
About The World Open Water Swimming Association:
World Open Water Swimming Association (WOWSA) supports a global community of open water swimmers committed to safety, sportsmanship, and adventure. Our platform serves as a go-to resource for swimmers and coaches seeking events, community, and education.
Press Contact:
Quinn Fitzgerald
Phone: 925-219-2107
Email: contact@openwaterswimming.com
Website: https://www.openwaterswimming.com/
Resources:
Supplementary Report on the Diana Nyad Cuba-Florida Swim (2013) Issues Index September 2023.
https://www.openwaterswimming.com/report-on-the-cuba-florida-swim-2013-issues-index/
The Diana Nyad Cuba-Florida Swim 2013 Report August 2022.
https://www.openwaterswimming.com/the-diana-nyad-cuba-florida-swim-2013-report-2022/
Learn More: https://www.openwaterswimming.com/
This version of news story was published on and is Copr. © 2023 Massachusetts Newswire™ (MassachusettsNewswire.com) – part of the Neotrope® News Network, USA – all rights reserved.
Information is believed accurate but is not guaranteed. For questions about the above news, contact the company/org/person noted in the text and NOT this website.