Home
Tags
Acting and Modeling
Tag: Acting and Modeling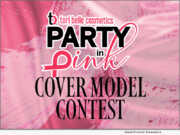 SEATTLE, Wash. /Massachusetts Newswire - National News/ -- In partnership with the National Breast Cancer Foundation (NBCF), Tori Belle Cosmetics is searching for the next bold, brave and confident model to grace the front cover of their magazine and other digital platforms totaling an audience of over 2.5 million per month and a prize package valued at $500.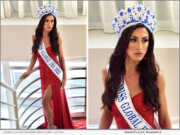 ORLANDO, Fla. /Massachusetts Newswire - National News/ -- Last weekend, Danielle Alura of Miami was crowned Miss Global USA 2023 in Orlando, Florida. She will go on to compete on the world stage representing the USA for the chance to win the title of Miss Global 2023. She had interviewed for Miss Florida Global USA this year and earned the state title before competing in the 2023 Miss Global USA pageant.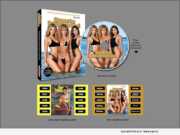 BROOKLYN, N.Y. /Massachusetts Newswire - National News/ -- GIT Corp. is excited to announce the release of the SPORTS ILLUSTRATED Swimsuit Issue Complete Digital Collection 1964-2020. This digital collection features all 57 SPORTS ILLUSTRATED Swimsuit Issues, published since 1964.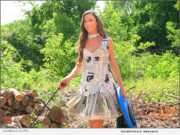 PHILADELPHIA, Pa., July 30, 2020 (SEND2PRESS NEWSWIRE) -- Danielle Alura, Elite Miss Pennsylvania, received the 2020 Olive Branch Certificate of Recognition from the Coalition for Peace Action for her efforts against climate change, to build a green economy. One of the achievements this year was Danielle held a socially distanced green talk outside Philly for hotel owners.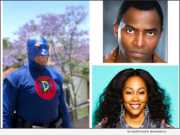 LOS ANGELES, Calif., Nov. 26, 2019 (SEND2PRESS NEWSWIRE) -- The Fourth Annual DangerMan Hero Award Show and Concert will be super special this year! Among the numerous honorees for the night being acknowledged for their community activism are two celebrated thespians who have portrayed history making superheroes on television.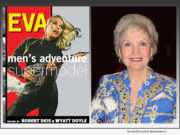 HOLLYWOOD, Calif., Nov. 25, 2019 (SEND2PRESS NEWSWIRE) -- The latest installment in the acclaimed Men's Adventure Library series from editors Robert Deis and Wyatt Doyle, "Eva: Men's Adventure Supermodel" (ISBN 978-1943444397) has been released. The book chronicles model, pin-up, and actress Eva Lynd's remarkable career.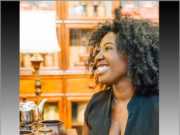 NEW YORK, N.Y., Oct. 23, 2019 (SEND2PRESS NEWSWIRE) -- New York City native Faye has launched a Lifestyle and Travel vlog featuring NYC landmarks and cultural institutions from Lincoln Center to Highline Line Park. 'Life of Faye Vlogs' follows Faye as she builds her brand from New Face to Agency Represented Runway Model!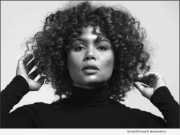 MANHATTAN, N.Y., July 10, 2019 (SEND2PRESS NEWSWIRE) -- Yubo Fernandez was a sponsored child from the Dominican Republic by a U.S. school; now she's an awarded actress, producer, director, activist and entrepreneur, presenting her third play in Off Broadway NYC. "Late for Martinis" is part of the Summer Play Celebration at the Manhattan Repertory Theater this July 18, 20 and 21, 2019 in Manhattan.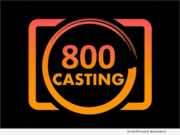 MIAMI, Fla., June 3, 2019 (SEND2PRESS NEWSWIRE) -- 800Casting Company is always vigilant about finding ways to serve and has secured its place in the entertainment industry as the number one innovator of casting software. Today, the company is introducing a completely FREE new service called Cast Assist which helps all casting directors and filmmakers simplify and enhance their work process.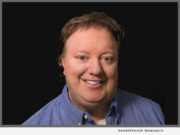 LOS ANGELES, Calif., March 18, 2019 (SEND2PRESS NEWSWIRE) -- Actor Stephen Rollins has been cast as the series lead in "Bob," a half-hour sitcom about a single dad loving the single life alone. That is, until one day, suddenly his daughter and her little girl show up unannounced at his door, homeless. Things go downhill for Bob from there, in a series of hilarious, life-altering events.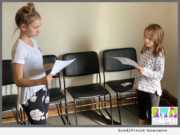 PLYMOUTH, Mich., Nov. 15, 2018 (SEND2PRESS NEWSWIRE) -- A new theatre education program will be offered by Arts Detroit for students on the Autism Spectrum and with Aspergers inside of their performing arts studio at PARC-Plymouth Arts and Recreation Complex. Spectra will be a course to help students on the Autism Spectrum learn theatre techniques that can help them develop life skills as well.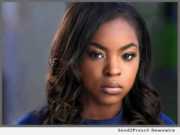 ATLANTA, Ga., May 18, 2017 (SEND2PRESS NEWSWIRE) -- When Rayven Symone Ferrell was born, her mom had a strong vision for her. She knew her daughter was destined for great creativity and named her after Raven-Symone, her favorite character on "The Cosby Show." Twenty-one years later and mom's intuition has proven true. The young aspiring actress has already landed a career defining role, playing Sekyiwa Shakur, the baby sister of rap icon Tupac Shakur, in the soon to be released blockbuster film, "All Eyez on Me.