Home
Tags
African American Interests
Tag: African American Interests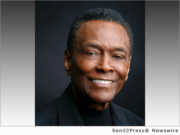 NEW YORK, N.Y., May 9, 2016 (SEND2PRESS NEWSWIRE) -- Columbia University will confer the degree of Doctor of Humane Letters on the legendary dance pioneer and social activist Arthur Mitchell this month, the Arthur Mitchell Project announced today.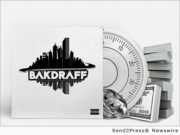 PITTSBURGH, Pa., April 27, 2016 (SEND2PRESS NEWSWIRE) -- 'The Vault' is the latest release from Bakdraff Entertainment. Seventeen tracks long, it features music that was created by six music producers and 16 artists over the course of several years. A musical tribute of sorts, 'The Vault' is dedicated to everyone who the artists grew up with, and to the people they lost in the process.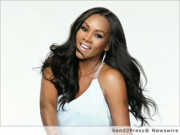 PHILADELPHIA, Pa., April 15, 2016 (SEND2PRESS NEWSWIRE) -- Actress, producer and businesswoman, Vivica A. Fox, will join chair of the Darby County PA Democratic Party, Richard Womack Jr, to host the DogonVillage 2016 Democratic National Convention (DNC) Watch Party complete with dinner, dancing, DJ, and a live performance. Themed, 'Celebrating the Black Vote,' the soiree will be held Tuesday July 26, 2016 in the ballroom of the Sheet Metal Workers Union hall on Penns Landing in Philadelphia.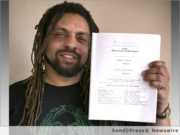 TRENTON, N.J., April 5, 2016 (SEND2PRESS NEWSWIRE) -- In perhaps one of the boldest moves in the recent history of marijuana activism, long time cannabis advocate and Trentonian newspaper columnist, Ed Forchion aka NJWeedman, and his lawyers, New Jersey attorneys Allan Marain, Esq. and John Vincent Saykanic, Esq., are challenging the state of New Jersey before the United States Supreme Court regarding pertinent issues pertaining to reefer, racial discrimination and religion.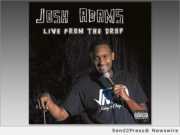 LOS ANGELES, Calif., March 9, 2016 (SEND2PRESS NEWSWIRE) -- Uproar Entertainment is excited to announce the release of Josh Adams' first comedy CD 'LIVE FROM THE DROP' on March 11, 2016. Recorded in front of a live audience at The Drop Comedy Club in South Bend Indiana, Adams delivers a clever, laid back, in your face look at the world in which we live accented with heavy hitting jokes.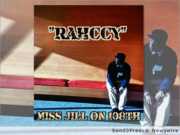 LOS ANGELES, Calif., March 2, 2016 (SEND2PRESS NEWSWIRE) -- Covert Entertainment's 23-year-old powerhouse performer, Rahccy is packing pain, pushing power, igniting love and stirring the fever in her every verse with the release of her debut single, 'Miss Jill on 108th.' Young, gifted and unapologetically gay, Rahccy is knocking down musical walls and rebuilding them her way, single-handedly revamping hip hop and restructuring its current status quo.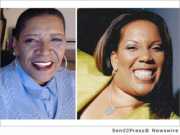 LOS ANGELES, Calif., Feb. 29, 2016 (SEND2PRESS NEWSWIRE) -- Five years of funny is no small feat when you are a female in a male dominated industry coordinating an annual comedy fest. In fact, it is literally not a joke. But comedienne Hope Flood has handled it with amazing finesse and style as her Comics Rock! Convention returns, April 26 to 30, 2016 at J. Anthony Brown's JSpot Comedy Club, located 5581 W Manchester Boulevard in Westchester, CA.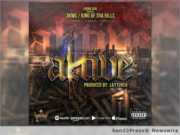 SAN DIEGO, Calif., Jan. 15, 2016 (SEND2PRESS NEWSWIRE) -- Today, KING OF THA HILLS (K.O.T.H.) made music business history with the release of their new hit single called 'Aktive' which is now available on music outlets and is produced by multi-platinum producer Zaytoven (Xavior Dotson).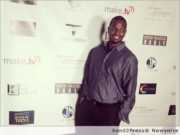 LOS ANGELES, Calif., Jan. 4, 2016 (SEND2PRESS NEWSWIRE) -- Urbanstylz, the independent production company, announced today that its first feature film, 'Trey the Movie,' which was produced for just $68, has grossed more than $150,000 in multiple channels of digital distribution while garnering attention at numerous film festivals. The film tells the story of a man whose life is so overwhelming that he snaps killing everyone in his path. It was Mr. James' directorial debut, with an experimental approach to production marked by trial, error and many accidental creative successes.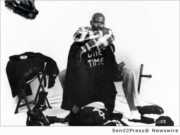 CHEYENNE, Wyo., Feb. 4, 2015 (SEND2PRESS NEWSWIRE) -- 'Unda Cova,' a somewhat avant-garde, controversial and educational video released by S.L.P., LLC, provides a unique perspective about the recent and senseless killings of unarmed African Americans. (Updated.)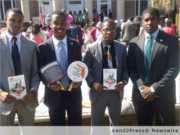 WASHINGTON, D.C., Oct. 28, 2014 (SEND2PRESS NEWSWIRE) -- In an effort to increase Black voter turnout for the Nov. 4 election, this past Saturday the National Coalition on Black Civic Participation (NCBCP) kicked-off an aggressive 10-day voter mobilization countdown to close out its #Vote4Justice Campaign focused on motivating Black women and youth voters to seize the voting power they have to impact the outcome of the 2014 Midterm Elections and effect issues they care about in their local communities.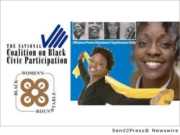 ATLANTA, Ga., June 12, 2014 (SEND2PRESS NEWSWIRE) -- According to a 2013 U.S. Census Bureau report, African American women outvoted every other demographic in the 2012 election so it is clear to the Black Women's Roundtable Public Policy Network (BWR), that Black women will play a significant role as major influencers in the midterm election.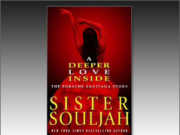 WASHINGTON, D.C., June 11, 2013 (SEND2PRESS NEWSWIRE) -- On June 14, 2013 New York Times Best Selling Author and Activist Sister Souljah will headline a Global Summer Reading Initiative discussing a highly anticipated follow up to her book 'Coldest Winter Ever.' This new novel, 'A Deeper Love Inside: The Porsche Santiaga Story' (Emily Bestler Books/Atria; ISBN: 978-1439165317) will be the central topic of discussion for young people across the globe, as they come together to discuss and encourage the importance of Summer Reading.