Home
Tags
Auto and Motorsports
Tag: Auto and Motorsports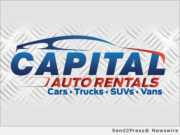 RALEIGH, N.C., May 6, 2016 (SEND2PRESS NEWSWIRE) -- Capital Auto Rental in Raleigh, a division of Capital Ford, is celebrating their grand opening by hosting an After Hours Business Event Tuesday, May 17 at 5:30 p.m. The event, in conjunction with the Greater Raleigh Chamber of Commerce, will be held at the new Capital Auto Rental office, 2801 E. Millbrook Rd.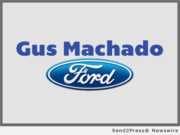 MIAMI, Fla., May 4, 2016 (SEND2PRESS NEWSWIRE) -- Gus Machado Ford of Kendall has brought their cars to the center court of The Dadeland Mall. To help celebrate Mother's Day, the dealer is hosting Indulge, Fashion + Fun for Moms on Thursday, May 5 from 6 p.m. to 8:30 p.m.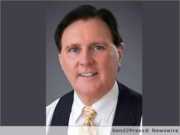 BRADENTON, Fla., May 3, 2016 (SEND2PRESS NEWSWIRE) -- Despite public awareness campaigns and new laws targeting texting while driving in many states, deaths and injuries related to distracted driving have continued to rise, says Attorney Bernard Walsh. Lawmakers are struggling to come up with viable solutions that address the problems law enforcement officers are facing when attempting to enforce texting-while-driving laws.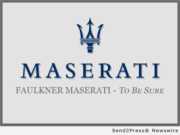 SILVER SPRING TOWNSHIP, Pa., April 15, 2016 (SEND2PRESS NEWSWIRE) -- Faulkner Maserati of Mechanicsburg is moving to a brand new, state-of-the art facility at 6714 Carlisle Pike. The new Maserati Showroom and Service and Parts Center will be in full operation on Friday, April 15th with a reception that evening from 6 p.m. to 9 p.m. and an open house celebration all day Saturday from 9 a.m. to 6 p.m.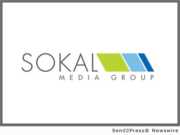 MORRISVILLE, N.C., March 2, 2016 (SEND2PRESS NEWSWIRE) -- Hill-Kelly Dodge Chrysler Jeep Ram in Pensacola, Florida announced today that effective January 1, 2016 Sokal Media Group is the dealership's new agency of record. Founded in 1950, Hill-Kelly is one of the leading Dodge, Chrysler, Jeep and Ram dealers in Western Florida. The decision was made based on Sokal Media Group's creative strategy and extensive experience in the retail automotive industry.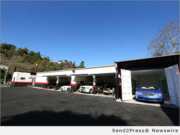 LOS ANGELES, Calif., Jan. 25, 2016 (SEND2PRESS NEWSWIRE) -- The need for a decent auto repair in Los Angeles is at high demand considering the number of vehicle registrations within the last 5 years (29.7 million according to LA Almanac). Anyone who has prior experience in getting a car repaired knows the typical auto body shop atmosphere and how these shops operate. One would notice that the majority of the shops are pretty much the same, unless they run into Pristine Automotive Center Inc, an auto body repair shop of Silver Lake in Los Angeles.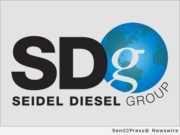 BOLINGBROOK, Ill., Jan. 25, 2016 (SEND2PRESS NEWSWIRE) -- As of January 1, 2016, Midwest Fuel Injection Service Corporation (MWFI), which operates under the Seidel Diesel Group, has a new president - Paul Thoms. In 1992, Thoms was hired as the shop manager for MWFI's Orland Park facility. Three years later, he helped open the Palatine Branch and became branch manager. Over the next 15 years, he was instrumental in its successful start-up and growth.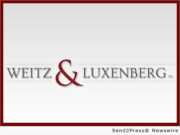 NEW YORK, N.Y., Jan. 22, 2015 (SEND2PRESS NEWSWIRE) -- Robin L. Greenwald, a former senior attorney within the U.S. Department of Justice and now head of the Weitz and Luxenberg Environmental, Toxic Tort and Consumer Protection litigation unit, has been appointed to an important leadership role in the multidistrict federal court litigation currently advancing against Volkswagen, Weitz and Luxenberg today announced.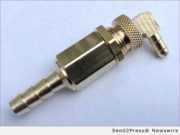 DETROIT, Mich., Jan. 5, 2016 (SEND2PRESS NEWSWIRE) -- 3 Bar Racing Inc. today announced their new Dawes Device MKII Hybrid Boost Controller. This boost controller gives more area under the boost curve, resulting in higher average torque.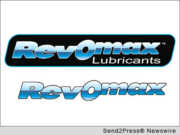 PALM BEACH, Fla., Dec. 3, 2013 (SEND2PRESS NEWSWIRE) -- AmberTech Global has teamed up with Excellent Performance, Inc.'s oil division, RevOmax Lubricants to produce and distribute motor oil and fuel lubricants to the performance and racing industry worldwide.