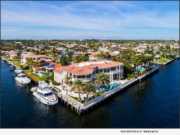 BOCA RATON, Fla., Jan. 30, 2020 (SEND2PRESS NEWSWIRE) -- Palm Beach Premier Real Estate has just listed an intracoastal dream estate in the heart of Boca Raton. Built in 2002, this Tuscan-inspired villa is situated on a rare-to-find, oversized point lot that boasts panoramic views and a south side location, showering it with sun all day long. With 233 feet of water frontage, this modern-day estate is an absolute gem.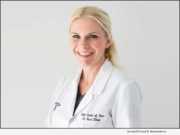 BOCA RATON, Fla., Oct. 8, 2019 (SEND2PRESS NEWSWIRE) -- Dr. Kerri White of White Smiles of Boca is dedicated to saving our ocean and future. Now through January 1, Dr. White will donate 5% of the proceeds from every new comprehensive Invisalign(R) treatment start to the FAU Foundation's "Nelligan Sea Turtle Research Support Fund."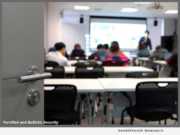 BOCA RATON, Fla., Feb. 13, 2019 (SEND2PRESS NEWSWIRE) -- South Florida based security company, FBS - Fortified and Ballistic Security, announces plan to protect schools in honor of the one year anniversary of the Parkland shooting. For years, FBS has been perfecting their safe environments, or The Sanctuary(TM), for luxury homes, and the time has come to give back.
BOCA RATON, Fla., Dec. 27, 2018 (SEND2PRESS NEWSWIRE) -- BodyLogicMD, the most highly trained network of practitioners specializing in bioidentical hormone replacement therapy and integrative medicine, has received endorsement from Leisa Hart, well-known host of the workout series "Buns, Abs and Arms of Steel." (VIDEO)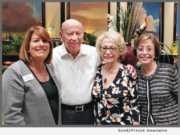 BOCA RATON, Fla., Oct. 23, 2018 (SEND2PRESS NEWSWIRE) -- The Pap Corps Champions for Cancer Research has announced a $100,000 matching gift challenge by The Yass Family. This gift will be utilized to enhance the 2018 Dr. Kevin Berkowitz Memorial End of Year Giving Campaign, which will be directed towards melanoma research at Sylvester Comprehensive Cancer Center at the University of Miami Miller School of Medicine.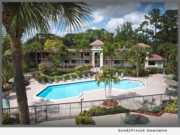 BOCA RATON, Fla., June 20, 2018 (SEND2PRESS NEWSWIRE) -- South Florida law firm - Beighley, Myrick, Udell + Lynne, P.A. (BMULaw) - a legal consultancy firm with a growing niche practice within the substance use disorder treatment provider space, recently served as lead counsel on behalf of national treatment provider, Banyan Treatment Center, in the acquisition of the well regarded Behavioral Health of the Palm Beaches.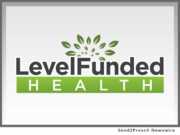 BOCA RATON, Fla., March 8, 2017 (SEND2PRESS NEWSWIRE) -- LevelFunded Health is excited to announce that it was recently selected as one of the new top innovative insurance businesses by one of Silicon Valley's most active venture group, Plug and Play. The 12-week program connects promising start-ups, early and growth stage companies, to some of the world's largest insurance corporations.