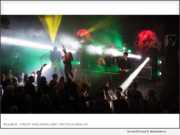 CHARLOTTE, N.C., May 15, 2019 (SEND2PRESS NEWSWIRE) -- N.C.-based rock band, Killakoi, opened the inaugural Epicenter Festival. On May 9, 2019 Killakoi took the stage in the Epicenter Village for the early arriving festival campers. The festival was estimated to have an estimated 10,000 campers.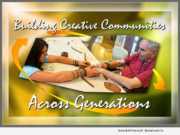 GREENSBORO, N.C., April 22, 2019 (SEND2PRESS NEWSWIRE) -- Creative Aging Network-NC (CAN-NC) is excited to announce its 2019 Creative Aging Symposium: Building Creative Communities Across Generations on April 30 from 9 a.m. to 3 p.m. at Bell Campus in Greensboro. Artists in and around North Carolina have a unique opportunity to learn about the growing field of intergenerational arts at the fun and highly interactive event.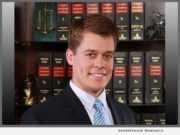 CHARLOTTE, N.C., March 12, 2019 (SEND2PRESS NEWSWIRE) -- Sean M. Clayton of The Karney Law Firm has been selected to the 2019 North Carolina Rising Stars list, The Karney Law Firm announced today. Each year, no more than 2.5 percent of the lawyers in the state are selected by the research team at Super Lawyers to receive this honor.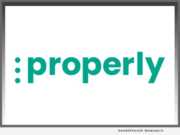 CHARLOTTE, N.C., Jan. 7, 2019 (SEND2PRESS NEWSWIRE) -- The first full-service, online brokerage for home sellers, Properly, is launching in Charlotte, N.C. in January 2019. The fast-growing city of Charlotte was selected as Properly's second market from a shortlist of potential cities.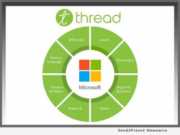 DUBLIN, Ireland and CHARLOTTE, N.C., Nov. 1, 2017 (SEND2PRESS NEWSWIRE) -- If you are a law firm using Microsoft Office 365 and need something extra to complete your document and case management, then Thread is for you. Built in Microsoft Office 365, it gives you a practice management solution with software you already know. Thread is the latest case management software from eXpd8 Ltd, harnessing 30 years' legal IT industry experience and specifically designed for lawyers and paralegals.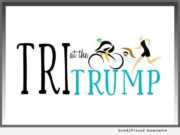 CHARLOTTE, N.C., Sept. 25, 2017 (SEND2PRESS NEWSWIRE) -- Amid controversy over an event name and outspoken public opinion, a Charlotte N.C. based charitable organization, Tri at the Trump was forced to cancel their annual charity race for 2017 due primarily to threats of physical harm.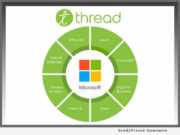 DUBLIN, Ireland and CHARLOTTE, N.C., Sept. 12, 2017 (SEND2PRESS NEWSWIRE) -- Brett Wolfe, Microsoft to unveil eXpd8's latest legal case management software. eXpd8, the Irish market leader in case management software, today announced its official launch of Thread in North America. Thread is a brand-new cloud-based legal case management software, built in collaboration with Microsoft which enables legal practices to free up valuable time, be more productive, increase profitability and truly digitally transform their firms.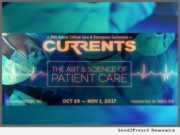 CHARLOTTE, N.C., April 27, 2017 (SEND2PRESS NEWSWIRE) -- MED-ED, Inc., is pleased to announce that registration is open for the 34th annual CURRENTS Conference. The continuing education event for critical care and emergency nurses will be held in Charleston, S.C., from October 29 through November 1, 2017.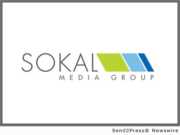 CHARLOTTE, N.C., March 4, 2016 (SEND2PRESS NEWSWIRE) -- Tallahassee Dodge Chrysler Jeep Ram (DCJ) at 3987 W. Tennessee St. in Tallahassee, Florida. has awarded their advertising account to Sokal Media Group of North Carolina. Chuck Urban, who is a familiar face as spokesperson and dealer principal for the independently owned store, made the decision in February.
CHARLOTTE, N.C., Feb. 23, 2016 (SEND2PRESS NEWSWIRE) -- 'Chasing Freedom' (ISBN: 978-0578164373) is a newly-released book authored by Ella Miriam that details her personal and compelling story from bondage to freedom. Through engaging personal stories, Miriam provides the reader with insight into social dynamics, political events and emigration patterns.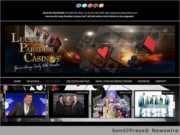 CHARLOTTE, N.C., March 3, 2015 (SEND2PRESS NEWSWIRE) -- Everyone wants their own little piece of paradise and that's exactly what a new global, online media magazine - Lucky Paradise Casinos - delivers. Is it about casinos? No, not really. It's about feeling good and being lucky.