LEHI, Utah /Massachusetts Newswire - National News/ -- SimpleNexus, developer of the leading homeownership platform for loan officers, borrowers, real estate agents and settlement agents, is now a Fannie Mae- and Freddie Mac-reviewed eClosing solution provider. The designation affirms that SimpleNexus' Nexus Closing™ eMortgage solution meets both GSEs' technical requirements for eClosing, eNote and eVault functionality and has been tested for compatibility with the GSEs' respective eNote delivery systems.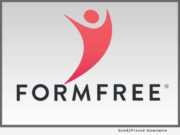 ATHENS, Ga., Oct. 15, 2018 (SEND2PRESS NEWSWIRE) -- Freddie Mac has named FormFree a designated third-party service provider for automated income and asset assessment capabilities. The announcement came as the GSE unveiled new enhancements to Loan Advisor(SM) at the Mortgage Bankers Association's Annual Convention and Expo in Washington, D.C.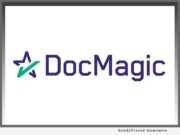 TORRANCE, Calif., Sept. 18, 2018 (SEND2PRESS NEWSWIRE) -- DocMagic, Inc., the premier provider of fully-compliant loan document preparation, regulatory compliance and comprehensive eMortgage services, announced today that Freddie Mac has implemented its SaaS-based eVault technology and SmartREGISTRY platform.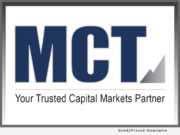 SAN DIEGO, Calif., Aug. 17, 2018 (SEND2PRESS NEWSWIRE) -- Mortgage Capital Trading, Inc. (MCT), a leading mortgage hedge advisory and secondary marketing software firm, announced new functionality that delivers real-time pricing and automates loan committing for Freddie Mac clients. MCT's lender clients receive the pricing information seamlessly via its integrated capital markets technology platform, MCTlive! MCT is the first vendor to have successfully completed the first commitment via Freddie Mac's new API technology.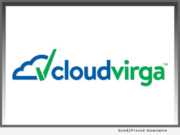 IRVINE, Calif., April 12, 2018 (SEND2PRESS NEWSWIRE) -- Cloudvirga, a leading provider of digital mortgage point-of-sale (POS) software whose enterprise technology is powered by the intelligent Mortgage Platform(, today launched single-click submission of loan data to both GSEs' automated underwriting systems (AUS) in a collaborative effort with Freddie Mac, delivering on the industry need for greater transactional ease.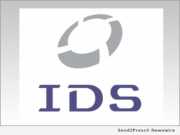 SALT LAKE CITY, Utah, May 19, 2017 (SEND2PRESS NEWSWIRE) -- Mortgage document preparation vendor International Document Services, Inc. (IDS), announced its Uniform Closing Dataset (UCD) XML file has been certified to meet all UCD requirements by both Fannie Mae and Freddie Mac ahead of the GSE's September 25 deadline for UCD delivery. To have its UCD XML file certified by the GSEs, IDS underwent an extensive testing process to ensure the dataset was delivered in a GSE-acceptable format.