Home
Tags
Horse and Equestrian
Tag: Horse and Equestrian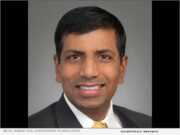 LOWELL, Mass. /Massachusetts Newswire/ -- The Lowell Plan, Inc., a private non-profit economic development organization that ensures the City of Lowell is a successful, thriving place for all to live, learn, work, play, and grow a business in the rapidly changing global economy announced today that Mouli Ramani, CEO of Horsepower Technologies Inc., has formally joined its Board of Directors.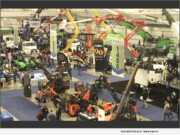 BALTIMORE, Md., July 2, 2020 (SEND2PRESS NEWSWIRE) -- The 2020 TCIA Expo was slated to take place in Baltimore, but has been canceled according to Synertree, LLC. This comes as a result of all major events being canceled in Baltimore due to COVID-19. The Expo is the world's largest tree industry event, drawing over 4,000 tree care industry professionals from across the globe.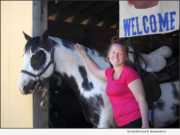 PRINCETON, Mass. /Massachusetts Newswire/ -- Cornerstone Ranch, Princeton, MA with land in Rutland, celebrates summer serving up delicious local, premium ice cream, pony rides, horse drawn rides, farm tours, and trail rides. New expansion features ice cream flavors named after horses!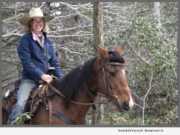 PRINCETON, Mass. /Massachusetts Newswire/ -- Cornerstone Ranch started out 18 years ago with 24 acres in Princeton. A recent land acquisition of 31 acres in Rutland more than doubles the size of this woman-owned and operated business.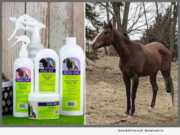 WINTERSET, Iowa, March 31, 2019 (SEND2PRESS NEWSWIRE) -- Equi-Spa, the leading maker of premium, all-natural horse care and equine grooming products based in Winterset, Iowa, announced today that it recently adopted a retired thoroughbred race horse in cooperation with the Neigh Savers Foundation.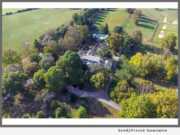 LEXINGTON, Ky., Oct. 17, 2018 (SEND2PRESS NEWSWIRE) -- Hill and Regan Parker of Turf Town Properties, Inc. announces that Bourbon County's 2328 Fords Mill Road, also known as Houstondale Farm, offers a variety of unrivaled benefits from a circa 1854 Greek Revival estate of nearly 7,000 sq. ft. on 31 picturesque acres.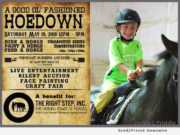 LITTLETON, Colo., May 3, 2018 (SEND2PRESS NEWSWIRE) -- The Right Step, Inc., a Colorado non-profit, is thrilled to announce the 7th Annual "Good Ol' Fashioned Hoedown." Since 2008, The Right Step has served over 300 clients and families with physical, emotional, behavioral abilities and disabilities ranging from autism to traumatic brain injury. The Right Step has over 1,500 volunteers since 2013 and currently operates with over 200 volunteers. Last year's Hoedown attracted over 200 people and earned over $13,000.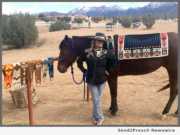 PEARBLOSSOM, Calif., Feb. 15, 2017 (SEND2PRESS NEWSWIRE) -- In the scenic hills of Pearblossom, lives a craftswoman named Lynn Hollywood who makes art for horses by creating beautiful, 100-percent Mohair cinches and breast collars at her grassroots company, The Wildflower Ranch(TM).