Home
Tags
KwikBond Concrete Repair
Tag: KwikBond Concrete Repair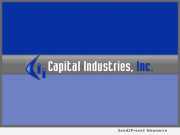 MATTITUCK, N.Y., April 27, 2020 (SEND2PRESS NEWSWIRE) -- The team at Capital Industries has some outstanding information for today's commercial operators that deal with extensive concrete flooring on their properties. There are vital signs to look for that suggest that it is time for an industrial freezer floor or warehouse concrete floor repair.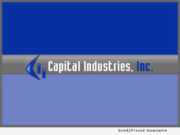 MATTITUCK, N.J., Oct. 30, 2019 (SEND2PRESS NEWSWIRE) -- Capital Industries, a leading non-slip floor coating manufacturer, works with industrial companies on selecting the right floor coating. After years of impact and daily use, floor coatings can wear down. Without the protective coating, industrial floors are easily damaged by foot and vehicle traffic.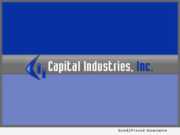 MATTITUCK, N.Y., July 1, 2019 (SEND2PRESS NEWSWIRE) -- Leading supplier of concrete floor and driveway repair products, Capital Industries, shares tips on how to fix broken driveway concrete with repair products. Here's some tips on what to look for and how to fix broken concrete.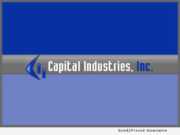 MATTITUCK, N.Y., Jan. 31, 2019 (SEND2PRESS NEWSWIRE) -- Capital Industries, Inc. shares tips for industrial, commercial businesses to know when to repair concrete flooring. Concrete floors and related structures are the basic elements of any building, which is why they need to be checked regularly and properly maintained. The absence of preventive maintenance can lead to expensive repairs, accidents and even lawsuits.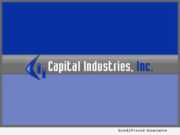 CUTCHOGUE, N.Y., Oct. 1, 2018 (SEND2PRESS NEWSWIRE) -- Capital Industries, Inc. are commercial flooring repair and sealer experts. Using a concrete sealing product on flooring enhances the safety of the warehouse or other commercial space for staff and enhances the durability of the flooring. Commercial flooring typically has foot and vehicle traffic from forklifts.