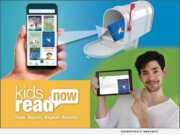 LEXINGTON, Ky. /Massachusetts Newswire - National News/ -- Kids Read Now has partnered with school districts across Kentucky, including Carroll County Schools, Montgomery County Schools, Berea Independent, and Elizabethtown Independent Schools, to mail books directly to their students' homes over the summer.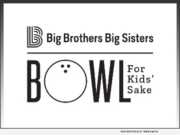 LOUISVILLE, Ky., Feb. 4, 2020 (SEND2PRESS NEWSWIRE) -- Big Brothers Big Sisters of Kentuckiana will kick-off their annual "Bowl For Kids' Sake" bowling fundraisers on Tuesday, February 4, 2020 at Ovrdrive (112 W. Jefferson Street Louisville, KY 40202).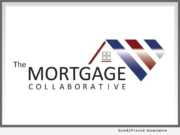 COVINGTON, Ky., July 1, 2019 (SEND2PRESS NEWSWIRE) -- CryptoProperties LLC (CPROP) is pleased to announce it has signed an agreement with The Mortgage Collaborative (TMC) to join its Preferred Partner Network as TMC's exclusive provider of blockchain-enabled products and services.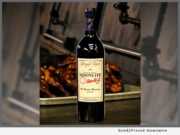 OWENSBORO, Ky., Nov. 8, 2018 (SEND2PRESS NEWSWIRE) -- Two years in the making and the Moonlite Bar-B-Q Inn is now ready to unveil a new sweet red wine that pairs perfectly with its award-winning barbecue. It's called Pit Master Reserve and it's produced by the most award-winning Kentucky winery too. It'll make you swoon at the moon.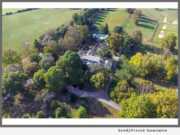 LEXINGTON, Ky., Oct. 17, 2018 (SEND2PRESS NEWSWIRE) -- Hill and Regan Parker of Turf Town Properties, Inc. announces that Bourbon County's 2328 Fords Mill Road, also known as Houstondale Farm, offers a variety of unrivaled benefits from a circa 1854 Greek Revival estate of nearly 7,000 sq. ft. on 31 picturesque acres.
OWENSBORO, Ky., April 13, 2018 (SEND2PRESS NEWSWIRE) -- The Moonlite Bar-B-Que Inn has been in business for more than 55 years and continues to make headlines in the world of barbecue. While some may sit on their laurels after more than half century, Moonlite Bar-B-Que knows that you always have to be on top of your game.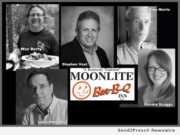 OWENSBORO, Ky., Feb. 15, 2017 (SEND2PRESS NEWSWIRE) -- March 2 is designated "Read Across America" day by the National Education Association, and the Moonlite Bar-B-Q Inn is taking it one step further. It's partnering with the University Press of Kentucky and the Daviess County Public Library to host community reading events every Monday night in March.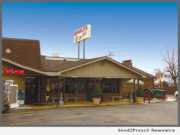 OWENSBORO, Ky., Jan. 25, 2017 (SEND2PRESS NEWSWIRE) -- When Patrick Bosley, manager of the Moonlite Bar-B-Q-Inn, learned that their heritage barbeque restaurant was named as one of 15 of the world's happiest places in not just the state, but the world, he was equally surprised as he was thrilled.