Home
Tags
Patent and Trademark
Tag: Patent and Trademark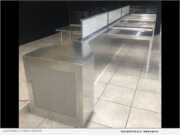 EAST WAREHAM, Mass. /Massachusetts Newswire/ -- LuciGold today announced the development of our newest product line, Hygeia (patent pending*), a custom designed line of furniture with built-in High Efficiency Particulate Air (HEPA) Filtration Systems.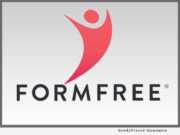 ATHENS, Ga., Oct. 13, 2020 (SEND2PRESS NEWSWIRE) -- FormFree has been granted Patent Number 10,769,723 for its proprietary 'Systems and Methods for Electronic Account Certification and Enhanced Credit Reporting' by the United States Patent and Trademark Office.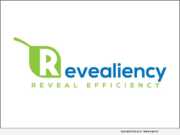 LEHI, Utah, Sept. 9, 2020 (SEND2PRESS NEWSWIRE) -- Revealiency (aka Emissions-Based Maintenance or EBM) is a Clean Technology company that focuses on optimizing compression ignition engine performance by sampling, and analyzing, engine exhaust using EBM Artificial Intelligence (AI) software to identify corrective maintenance actions that can be taken by engine owners.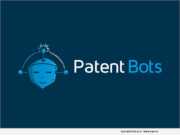 SOMERVILLE, Mass. /Massachusetts Newswire/ -- Patent Bots today announced its Patent Law Firm Quality Scores, a new ranking of 802 U.S. patent law firms with at least 50 issued patents for the year ending March 31, 2020. Patent Bots downloaded 310,842 publicly available patents from the United States Patent and Trademark Office and then used the company's AI-powered, automated patent proofreading tool to count the number of errors in each issued patent.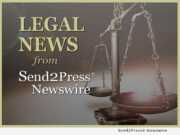 GLENDORA, Calif., July 6, 2020 (SEND2PRESS NEWSWIRE) -- Canon Inc., Globest Trading Inc., and Globest's parent company, Internet Brand Development (HK) Limited ("IBD"), have entered into a settlement agreement to amicably resolve the pending lawsuit between Canon and Globest in the Central District of California.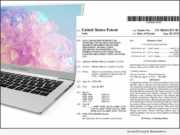 LOS ANGELES, Calif., June 19, 2019 (SEND2PRESS NEWSWIRE) -- MICROSafeX announces a newly patented "unhackable" security technology / computer platform and it's working to raise money through a Kickstarter campaign set to launch on June 25, 2019 (US Patent No.: 10,061,923 B1).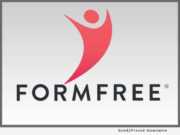 ATLANTA, Ga., April 26, 2019 (SEND2PRESS NEWSWIRE) -- FormFree today announced the filing of a patent application titled 'Method and System for Employer Verification,' which describes the company's proprietary method and system for verifying the employment and income history of loan applicants.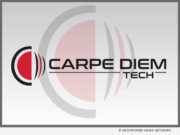 FRANKLIN, Mass. /Massachusetts Newswire/ -- Carpe Diem Technologies has been issued Patent US9804488 for the production of products incorporating NIL features. The system is entitled "System and method for fabricating miniature structures on a flexible substrate." The patent's key claims facilitate roll-to-roll or flexible panel manufacturing of very precise complex devices - inexpensively.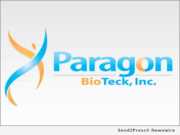 PORTLAND, Ore., Nov. 21, 2016 (SEND2PRESS NEWSWIRE) -- Paragon BioTeck, Inc. announces a monumental ruling handed down by the United States Patent and Trademark Office (USPTO) affirming claims made by Paragon in the patent for its R-phenylephrine hydrochloride formulation. Paragon is a privately held pharmaceutical and medical device company specializing in the development and commercialization of ophthalmic pharmaceuticals, devices and therapies.
LOS ANGELES, Calif., Aug. 3, 2016 (SEND2PRESS NEWSWIRE) -- La Tortilla Oven recently acquired La Tortilla Loca and its intellectual property. As a result of this acquisition, La Tortilla Oven(R) is now the primary holder of Patent Number RE42311, the original fabric tortilla warmer designed to keep tortillas fresh and warm for more than an hour. And, it's using the technology to deliver a new and healthy microwave steaming method.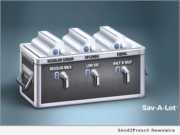 PRINCETON, N.J., July 11, 2016 (SEND2PRESS NEWSWIRE) -- Inventions Oasis is seeking a joint venture partner to help bring to market a new patent-pending product - the Sav-A-Lot(TM) - a commercial-grade, milk and sugar dispenser designed for coffee shops and fast food restaurants.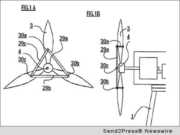 SAN FRANCISCO, Calif., March 4, 2014 (SEND2PRESS NEWSWIRE) -- Kamen George Kamenov, a U.S. inventor, today announced that he has patented a new way to support windmill blades and to triple the amount of energy extracted from the wind. Patent #8629570 has been assigned to these wind turbine blades with reinforcing, supporting and stabilizing components and enlarged swept area.
SANTA CLARA, Calif., Sept. 25, 2013 (SEND2PRESS NEWSWIRE) -- SecuGen is pleased to announce that it has filed an application for a new patent at the U.S. Patent and Trademark Office. This new patent allows for the development of much more compact optical fingerprint readers and incorporates both scattering and absorption methods of fingerprint imaging in unique ways.