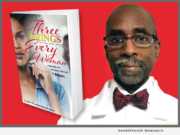 PHILADELPHIA, Pa., Feb. 6, 2019 (SEND2PRESS NEWSWIRE) -- Edward Johnson aka Dr. Love - that's Dr. the Real Deal Love - founder of Love University, and author of the workbook, "3 Things Every Woman Needs to Know about a Man" (ISBN: 978-1928681526) is quickly gaining credibility in the relationship industry and rapidly becoming one of the premier authorities on dating, love and romance.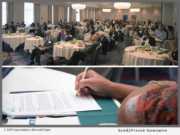 PHILADELPHIA, Pa., Oct. 31, 2018 (SEND2PRESS NEWSWIRE) -- The C Diff Foundation is honored to welcome leading companies to the 6th Annual International "C.diff. Awareness Conference and Health EXPO," as they come together to make a global difference. These companies are dedicated to the prevention, diagnostics, treatments, environmental safety products and services focused on C.difficile infections and Healthcare-associated infections and whose role serves great importance in the C.diff. community.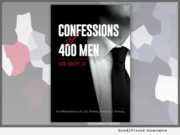 PHILADELPHIA, Pa., Oct. 29, 2018 (SEND2PRESS NEWSWIRE) -- Author Heidi Doheny Jay will debut her new book, "Confessions of 400 Men: True Revelations of Lust, Fidelity, Feelings & Fantasy" (ISBN: 978-1543925968) at Philly Art Collective: 253 N. 3rd Street Philadelphia, PA 19106 on Thursday, November 15, 2018 from 6-9 p.m. Press engagement is open from 5-6 p.m. Members of the press will receive a free copy of the book.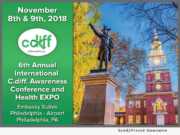 PHILADELPHIA, Pa., June 11, 2018 (SEND2PRESS NEWSWIRE) -- The C Diff Foundation is honored to welcome 20+ leading topic experts joined by Dale Gerding, MD, FACP, FIDSA, Professor of Medicine at Loyola University Chicago Stritch School of Medicine in Maywood, Illinois and Research Physician at the Edward Hines Jr. VA Hospital and Mark Wilcox, B Med Sci, BM, BS, MD, FRCPath-, Head of Microbiology and Academic Lead of Pathology at the Leeds Teaching Hospitals (LTHT).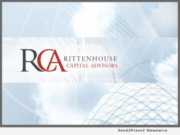 PHILADELPHIA, Pa., Jan. 8, 2018 (SEND2PRESS NEWSWIRE) -- Rittenhouse Capital Advisors (RCA) is a commercial real estate finance advisor with over 60 years of combined banking experience. Currently in its fourth year of operation, Rittenhouse Capital has increased its loan production volume by a minimum of 30 percent year-over-year by delivering creative commercial financing solutions for their real estate investor clients.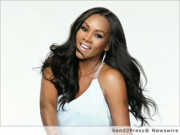 PHILADELPHIA, Pa., April 15, 2016 (SEND2PRESS NEWSWIRE) -- Actress, producer and businesswoman, Vivica A. Fox, will join chair of the Darby County PA Democratic Party, Richard Womack Jr, to host the DogonVillage 2016 Democratic National Convention (DNC) Watch Party complete with dinner, dancing, DJ, and a live performance. Themed, 'Celebrating the Black Vote,' the soiree will be held Tuesday July 26, 2016 in the ballroom of the Sheet Metal Workers Union hall on Penns Landing in Philadelphia.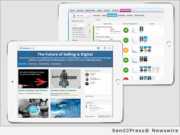 PHILADELPHIA, Pa., Dec. 15, 2015 (SEND2PRESS NEWSWIRE) -- Journey Sales, a leading provider of innovative customer engagement solutions for sales professionals, is pleased to announce that it won the Aragon Research Hot Vendor 2015 Award in the category of Sales Enablement. The Aragon Research Hot Vendor and Innovation Awards are given annually at the end of each year.