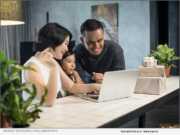 CAMBRIDGE, Mass. /Massachusetts Newswire/ -- Parents and children can help scientists understand how the young mind grows and changes-all from home! Children Helping Science from the Parent Researcher Collaborative connects families to hundreds of web-based studies of child development and brain function.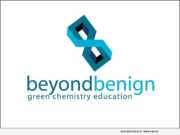 WILMINGTON, Mass. /Massachusetts Newswire/ -- Green chemistry education nonprofit Beyond Benign has received a grant from life science company MilliporeSigma to develop laboratory resources for universities. The life science business of Merck KGaA, Darmstadt, Germany operates as MilliporeSigma in the U.S. and Canada.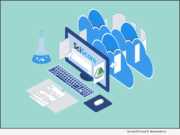 SAN DIEGO, Calif., Nov. 22, 2019 (SEND2PRESS NEWSWIRE) -- SciScore announces the release of its innovative solution, the first and only working application of its kind, in support of the pre-clinical scientific research community's pursuit of reproducibility and transparency.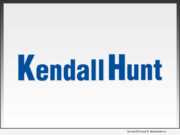 DUBUQUE, Iowa, Aug. 28, 2019 (SEND2PRESS NEWSWIRE) -- Kendall Hunt is excited to announce they have been chosen as the manufacturing and distribution partner for OpenSciEd, a leader in the science Open Education Resource space.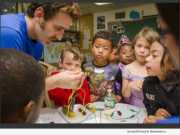 SAN FRANCISCO, Calif., Aug. 27, 2019 (SEND2PRESS NEWSWIRE) -- Camp EDMO, a leading Bay Area non-profit offering STEAM and SEL oriented After School and Summer Camp Programs, announced that it is making its Comprehensive After School Programs, which encompass 180 days of the school year, available to Bay Area schools.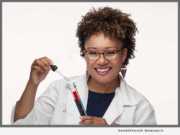 CHICAGO, Ill., March 26, 2019 (SEND2PRESS NEWSWIRE) -- Erica Douglas aka Sister Scientist is a true STEM advocate. This powerhouse cosmetic chemist is changing the perception of the careers chemical engineering might lead you to. As a formulating, cosmetic chemist in the multicultural beauty space for over a decade, Erica has been the "brains" behind a number of popular products on the market.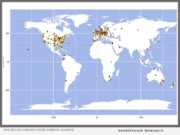 MINNEAPOLIS, Minn., March 1, 2019 (SEND2PRESS NEWSWIRE) -- Looking beyond the sharks and manta rays that catch the eye of visitors, researchers find great conservation potential in the wealth of fish and corals residing in the world's zoos and aquariums, says Species360 Conservation Science Alliance. A study published this week in Journal for Nature Conservation reports that aquariums hold 21 percent of the coral species that are Vulnerable to Climate Change.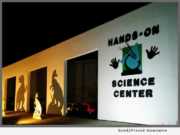 TULLAHOMA, Tenn., Oct. 16, 2018 (SEND2PRESS NEWSWIRE) -- The Hands-On Science Center announces "The Science of Wine, Brew and Spirits" fundraising event November 10, 2018. Merging science education with those fun-to-drink adult beverages not only gets adults involved in the fascinating world of science but helps raise both funds and community awareness for a much-needed educational facility in the small town of Tullahoma.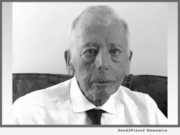 KESWICK, Va., Jan. 23, 2018 (SEND2PRESS NEWSWIRE) -- Did you know that every person has 50,000 miles of blood vessels that are exposed to deadly iron? This is the concept that will be addressed by William J. Rowe, M.D. at the upcoming Internal Medicine and Patient Care Conference, March 26-27, 2018 in Vienna, Austria.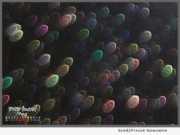 WESLEY CHAPEL, Fla., Oct. 3, 2017 (SEND2PRESS NEWSWIRE) -- The CEO of BioMineral Tea Organic Minerals Inc., Frankie Alfonso, discovered the visual evidence of biomineral structure and their various bio-photonic colors. A biomineral is an organic mineral from an herb which shares the same chemistry as the human body and is the key element which provides positive and negative electric charges to all cells and vital organs. Each different color biomineral represents a different frequency of energy which can also be measured in electron volts (eV).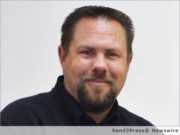 MANSFIELD, Ohio, Nov. 3, 2014 (SEND2PRESS NEWSWIRE) -- Oxyrase, Inc. announced that current General Manager Casey Zace will assume the role of President effective today. Exiting President James C. Copeland, Ph.D. will remain with the company as Chief Technology Officer and will also remain as Chairman of the Board.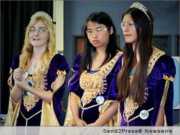 MONROVIA, Calif., March 27, 2014 (SEND2PRESS NEWSWIRE) -- Five young women from Monrovia High School and their rhinestone-encrusted robot qualified to advance to the 2014 First Tech Challenge Robotics World Championships as a result of their strong performance at the West Super-Regional Robotics Tournament held near Sacramento at the former McClellan Air Force Base this past weekend, the Monrovia High School Robotics Program announced today.