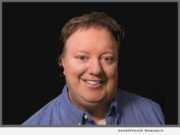 LOS ANGELES, Calif., March 18, 2019 (SEND2PRESS NEWSWIRE) -- Actor Stephen Rollins has been cast as the series lead in "Bob," a half-hour sitcom about a single dad loving the single life alone. That is, until one day, suddenly his daughter and her little girl show up unannounced at his door, homeless. Things go downhill for Bob from there, in a series of hilarious, life-altering events.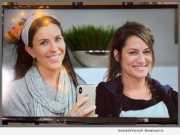 LOS ANGELES, Calif., March 8, 2019 (SEND2PRESS NEWSWIRE) -- Just in time for International Women's Day, New York Times bestselling author Anna David and international lifestyle business coach Lauren Wallett are launching a talk show, "SHE-E-O," where they will get to the bottom of what makes a women-led business successful.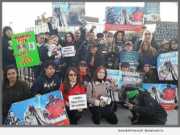 LOS ANGELES, Calif., Feb. 8, 2019 (SEND2PRESS NEWSWIRE) -- JaneUnChained News Network, a 501(c)(3) based in Los Angeles, announces that animal lovers across the nation are expressing their disappointment and disgust over the glorification of fur by CBS during its Super Bowl halftime show as rapper Big Boi appeared drenched in fur. In a tragic irony, the word LOVE then filled the screen.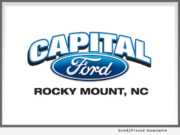 ROCKY MOUNT, N.C., Oct. 26, 2018 (SEND2PRESS NEWSWIRE) -- Steve Harvey's "STEVE" and Capital Ford of Rocky Mount give the surprise of a lifetime to local Rocky Mount woman, Jaylesya Corbett. Capital Ford of Rocky Mount teamed up with Steve Harvey's hit syndicated daytime show, "STEVE" to donate a New 2019 Ford Fiesta to help Corbett get to work easier.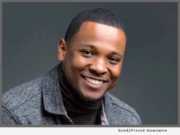 ATLANTA, Ga., April 20, 2018 (SEND2PRESS NEWSWIRE) -- When viewers watch young, upcoming actor David Busby in his debut recurring role on the third season of Bounce TV's sizzling series "Saints and Sinners," they are witnessing the passion of a young man who has had his own personal run-in with real life saints and sinners. Working alongside the show's veteran stars, including Vanessa Bell Calloway, Clifton Powell, and Keith Robinson most would never guess that twice in two years, the determined 26-year-old thespian almost lost his life to street gun violence.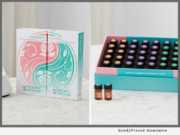 BOISE, Idaho, Feb. 22, 2018 (SEND2PRESS NEWSWIRE) -- Organic Aromas, a leading maker of premium and specialty Nebulizing Diffusers(R) for aromatherapy, announced today that the Company's products were showcased for the first time on national network television. Organic Aromas participated in part of a special segment called "Winter Relaxation Essentials" on CBS' award-winning talk show "THE TALK." The show aired Thursday February 22, 2018 broadcast at 2:00-3:00 p.m., ET; 1:00-2:00 p.m., PT.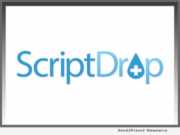 NASHVILLE, Tenn., Nov. 2, 2017 (SEND2PRESS NEWSWIRE) -- ScriptDrop, a healthcare technology company providing medication reminders and deliveries while fighting prescription abandonment and abuse, today announced that it will be featured on "The Success Files" hosted by Rob Lowe, airing on PBS in 2018.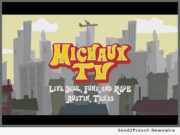 AUSTIN, Texas, July 11, 2017 (SEND2PRESS NEWSWIRE) -- Soul singer, songwriter, recording engineer, producer and learned music enthusiast Michaux (pronounced "me-show") is in the midst of launching an intimate and engaging new live music show called "MICHAUX TV." Inspired by Hall & Oates lead singer Daryl Hall's successful TV program "Live from Daryl's House," Austin, Texas-based "MICHAUX TV" presents a platform for living room-like live performance coupled with thoughtful conversation that flows very much like breaking bread over a stone soul kitchen table.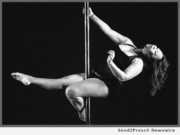 LOS ANGELES, Calif., June 6, 2017 (SEND2PRESS NEWSWIRE) -- Christina Villegas and Jeff Mercer, the creative forces behind MercVille Productions, have announced the release of the second season of their popular web based docu-series, "The Pole Dancing Chronicles." Sponsored and co-produced by Mighty Grip Inc., a leading worldwide sporting goods manufacturer, "The Pole Dancing Chronicles" showcases people and events from within the pole and aerial community.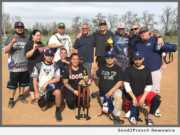 LOS ANGELES, Calif., May 12, 2017 (SEND2PRESS NEWSWIRE) -- Thomas Tom Oseransky, Prime Time Softball League (PTSL) board member, congratulates "Lethal Weapon #1" who beat "Pure Genius" 12 to 11 to win the Championship. It was an exciting game that went back and forth and was finally over after an eighth and extra inning.
LOS ANGELES, Calif., Jan. 18, 2017 (SEND2PRESS NEWSWIRE) -- Long time LACC basketball coach Michael Miller is hosting his own live TV show "Time Out with Coach Miller." Coach Michael "Mike" Miller who broke numerous national records as head basketball coach at Los Angeles City College (LACC) is tearing it up in the world of live television with his new show "Time Out with Coach Miller" seen live twice a month.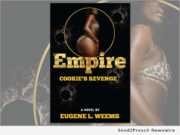 CARSON CITY, Nev., May 19, 2016 (SEND2PRESS NEWSWIRE) -- The creators of the hit television show "Empire" may be facing some hard questions from author Eugene L. Weems, Founder of Celebrity Spotlight Entertainment LLC and author of the blockbuster book "Empire: Cookie's Revenge" (ISBN: 978-1515335917). Weems is claiming Co-Creators Lee Daniels and Danny Strong have allegedly based the second season of the "Empire" show on Weems' book and have also "stolen" his idea of creating a spinoff television series about the upbringing of Taraji P. Henson's Cookie Lyon character.