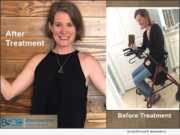 TAMPA, Fla., Aug. 12, 2019 (SEND2PRESS NEWSWIRE) -- Brandon Stem Cell Clinic (BSCC) recognizes that osteoarthritis is one of the most common joint conditions, affecting nearly 630 million people worldwide. It is commonly associated with aging but is also frequently seen in cases of overuse of joints. The growing number of cases alone prove a need for innovative and effective treatments as populations continue to age. (VIDEO)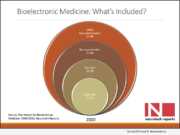 SAN FRANCISCO, Calif., May 9, 2019 (SEND2PRESS NEWSWIRE) -- A newly published market research report from Neurotech Reports, the leading market intelligence firm in the neurotechnology industry, forecasts that the worldwide market for bioelectronic medicine and related technologies will reach $16.6 billion by 2025.
NEW YORK, N.Y., Feb. 20, 2019 (SEND2PRESS NEWSWIRE) -- Neurotech Reports, the publisher of the Neurotech Business Report newsletter, announces that Sue Siegel, Chief Innovation Officer at GE and CEO of GE Ventures, will keynote the 2019 Bioelectronic Medicine Forum, which takes place in New York City on April 4, 2019.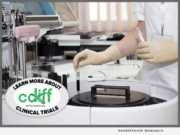 TAMPA, Fla., Feb. 21, 2019 (SEND2PRESS NEWSWIRE) -- The C Diff Foundation announced today that their organization has implemented a global campaign to raise awareness of Clostridioides difficile clinical trials, clinical studies, clinical research and observational studies evaluating interventions for C. difficile prevention, treatments, and environmental safety.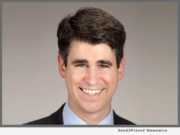 NEW YORK, N.Y., Jan. 30, 2018 (SEND2PRESS NEWSWIRE) -- Neurotech Reports, the publisher of Neurotech Business Report newsletter, today announced the launch of the Bioelectronic Medicine Forum, the first investment and management conference for the bioelectronic medicine industry. The inaugural event will take place on March 22, 2018 at the Millennium Broadway Times Square in New York, N.Y.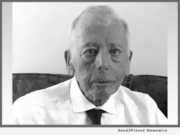 KESWICK, Va., Nov. 14, 2017 (SEND2PRESS NEWSWIRE) -- With 25 years of research involving primarily the cardiovascular complications of spaceflight and more recently of the moon walkers, particularly Neil Armstrong on his historic mission and James Irwin (Apollo 15), extraordinary findings were discovered. Both had vascular complications, triggered by inhalation of deadly iron-laden dust. Author Dr. William J. Rowe has applied this information as to how this can be utilized for underlying mechanisms of hypertension on earth, triggered by iron-laden brake dust.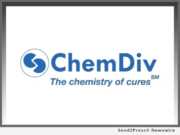 SAN DIEGO, Calif., June 12, 2017 (SEND2PRESS NEWSWIRE) -- ChemDiv Inc., a fully integrated California-based CRO, announced today that Arcus Biosciences selected ChemDiv as the sole source of molecules for Arcus's growing HTS screening collection. This collaboration, which utilized Arcus's medicinal chemistry knowledge and ChemDiv's computational and synthetic chemistry expertise, has resulted in the selection of several hundred thousand structures from which Arcus expects to identify starting points for several of the discovery programs in its portfolio.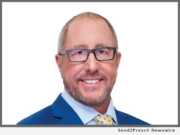 IRVING, Texas, April 19, 2017 (SEND2PRESS NEWSWIRE) - BioTE(R) Medical announces a forum of medical experts gathering before the Age Management Medicine Group (AMMG) to form consensus on testosterone therapy in women. The AMMG conference runs April 27-30, 2017 in Orlando, Florida.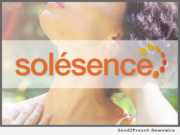 ROMEOVILLE, Ill., Jan. 31, 2017 (SEND2PRESS NEWSWIRE) -- Solesence, a skin care product manufacturer at the forefront of environmental protection technology, has announced a partnership with leading prestige beauty brand Colorescience in a special collaboration to develop products for skin care and protection. As part of their joint development and supply relationship, Solesence will use patented mineral skin care actives technology to develop sunscreen products exclusively for Colorescience.