Home
Tags
Cancer Research
Tag: Cancer Research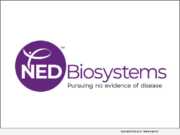 CAMBRIDGE, Mass. /Massachusetts Newswire/ -- NED Biosystems, an innovative clinical-stage biotech company developing oral therapies for cancer and novel coronavirus, is pleased to announce that Nabeel El-Bardeesy, PhD and Razelle Kurzrock, MD have joined the Company's Scientific Advisory Board.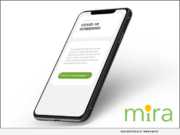 NEW YORK, N.Y., April 13, 2020 (SEND2PRESS NEWSWIRE) -- Mira, a healthcare company based in NYC, is partnering with the National Foundation for Cancer Research (NFCR) to provide COVID Care to cancer patients and caregivers, bringing healthcare closer to those who need it the most.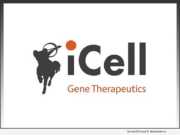 STONY BROOK, N.Y., Nov. 14, 2019 (SEND2PRESS NEWSWIRE) -- iCell Gene Therapeutics, a clinical stage biopharmaceutical company focused on immunotherapies for hematologic malignancies, solid tumors, organ rejections and autoimmune disorders, announced today that it will give oral and poster presentations related to its BCMA-CD19 cCAR and CD4-specific CAR programs at the 61st American Society of Hematology (ASH) Annual Meeting to be held December 7-10, 2019 in Orlando, Florida.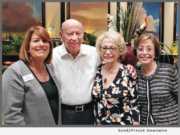 BOCA RATON, Fla., Oct. 23, 2018 (SEND2PRESS NEWSWIRE) -- The Pap Corps Champions for Cancer Research has announced a $100,000 matching gift challenge by The Yass Family. This gift will be utilized to enhance the 2018 Dr. Kevin Berkowitz Memorial End of Year Giving Campaign, which will be directed towards melanoma research at Sylvester Comprehensive Cancer Center at the University of Miami Miller School of Medicine.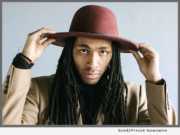 DEERFIELD BEACH, Fla., March 5, 2018 (SEND2PRESS NEWSWIRE) -- The Pap Corps, Champions for Cancer Research is proud to announce that acclaimed movement artist/choreographer Jon Boogz and The Aqualillies will be headlining their "Inaugural Yacht Hop & Waterside Soiree." The mega night of mega yachts will take place on Saturday, April 7, 2018 at the famed Turnberry Marina and Turnberry Isle Condominium. This nautical night will support The Pap Corps in their mission to raise research funds for all types of cancer at Sylvester Comprehensive Cancer Center at the University of Miami.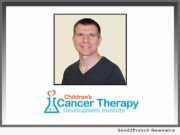 LAKE FOREST, Calif., July 15, 2017 (SEND2PRESS NEWSWIRE) -- Jareds Juggernaut To Cure Sarcoma, a non-profit which funds researchers of body sparing cancer treatments targeted for rare children's cancers, today announced an event which features Dr. Charles Keller as the keynote speaker, which will take place on November 5, 2017 in the Sun and Sail Club in Lake Forest, Calif.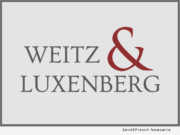 NEW YORK, N.Y., May 15, 2016 (SEND2PRESS NEWSWIRE) -- Weitz & Luxenberg, P.C. today said it agrees with Vice President Joe Biden that the lives of more cancer victims could be saved if cancer researchers were able to more freely access published studies and, most importantly, their underlying data.