Home
Tags
Movies and Filmmaking
Tag: Movies and Filmmaking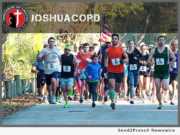 TAMPA, Fla., Aug. 25, 2017 (SEND2PRESS NEWSWIRE) -- President John F. Kennedy quoted the Irish statesman Edmund Burke when he said, "The only thing necessary for the triumph of evil is for good men to do nothing." Joshuacord, Inc., a non-profit 501(c)(3) organization, is taking those words to heart by combatting a widespread and devastating form of evil - the ruthless persecution of faithful Christians - by holding the fifth annual Joshua 1:9 Freedom Run at 8 a.m. on Saturday, November 18, 2017, to bring awareness to the plight of persecuted Christians and raise money to support the persecuted church.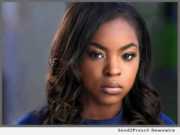 ATLANTA, Ga., May 18, 2017 (SEND2PRESS NEWSWIRE) -- When Rayven Symone Ferrell was born, her mom had a strong vision for her. She knew her daughter was destined for great creativity and named her after Raven-Symone, her favorite character on "The Cosby Show." Twenty-one years later and mom's intuition has proven true. The young aspiring actress has already landed a career defining role, playing Sekyiwa Shakur, the baby sister of rap icon Tupac Shakur, in the soon to be released blockbuster film, "All Eyez on Me.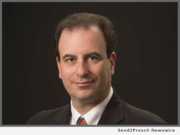 NEW YORK, N.Y., Feb. 7, 2017 (SEND2PRESS NEWSWIRE) -- The Bootleg Files, Phil Hall's celebrated weekly column focusing on classic and offbeat films and television productions that can only be accessed through unauthorized reproductions, is returning to the Internet after a two-year absence. The first new column will be published on Friday, February 10, on Cinema Crazed.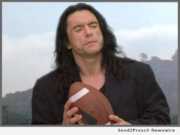 LOS ANGELES, Calif., Nov. 22, 2016 (SEND2PRESS NEWSWIRE) -- With Thanksgiving on the near horizon, FilmSnobbery decided to serve up another type of turkey: in this case, the cinematic variety, with a seasonal celebration of the worst films of all time. And in a survey of approximately 100 filmmakers, critics, historians and performers, the choice for the worst film of all time went to Tommy Wiseau's utterly astonishing 2003 production "The Room."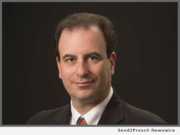 NEW YORK, N.Y., Oct. 3, 2016 (SEND2PRESS NEWSWIRE) -- "The Online Movie Show with Phil Hall," a weekly celebration of films and filmmaking, is being relaunched via a new channel and a new production outlet. Each half-hour episode will present original interviews with the creative talent on both sides of the camera.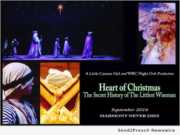 FORT WORTH, Texas, Aug. 15, 2016 (SEND2PRESS NEWSWIRE) -- "Heart of Christmas, The Secret History of The Littlest Wiseman," a gift film that pays tribute to philanthropists Mary D. and F. Howard Walsh, will premiere Sept. 7, 2016 at the Modern Art Museum of Fort Worth. At age 9, Ben Tinsley became a participant and contributor to the annual Fort Worth Christmas pageant, "The Littlest Wiseman."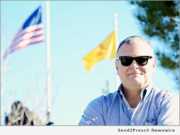 ALBUQUERQUE, N.M., July 20, 2016 (SEND2PRESS NEWSWIRE) -- New Mexico-based writer Daniel P. Douglas announces his science fiction Cold War thriller short script, "Glimpse," has advanced to the quarterfinals of the 2016 Page International Screenwriting Awards. The awards competition was established in 2003 by an alliance of Hollywood producers, agents, and development executives.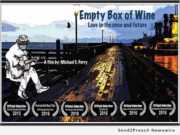 SAN FRANCISCO, Calif., July 6, 2016 (SEND2PRESS NEWSWIRE) -- Chart-topping musical artist and Los Angeles-based filmmaker Michael C. Perry today announced that his film "Empty Box of Wine" has been selected for the upcoming San Francisco Frozen Film Festival. Perry is the lead singer in the band, Jour Majesty, who last year rose to #2 on the indie folk charts; his entry into the film festival accompanies the upcoming Jour Majesty album, "Empty Box of Wine."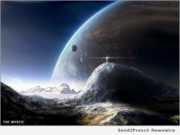 LOS ANGELES, Calif., June 23, 2016 (SEND2PRESS NEWSWIRE) -- Eternalmind Entertainment Group, U.S based entertainment film production/distribution company, in collaboration with Al Muhaymin Media Fund (AMF), has announced its new slate of Hollywood film projects along with the world premiere of their much awaited $27 Million budget action drama "Mobster - A Call for the New Order."