Home
Tags
LGBTQ Interests
Tag: LGBTQ Interests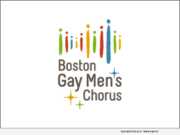 BOSTON, Mass. /Massachusetts Newswire/ -- Disney's beloved catalog of songs will be reimagined by the Boston Gay Men's Chorus (BGMC) in Disney PRIDE in Concert, a musical celebration of LGBTQ life, love, family, and perseverance, June 25-26, 2022 at Boston Symphony Hall.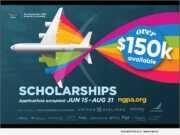 ST. LOUIS PARK, Minn. /Massachusetts Newswire - National News/ -- NGPA, the Worldwide LGBTQ Aviation Community, announces their 2021 scholarship cycle with over $150,000 in awards available. With this year's scholarships, NGPA will have awarded over $900,000 since the program started in 1998.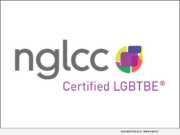 MIAMI BEACH, Fla., Feb. 10, 2021 (SEND2PRESS NEWSWIRE) -- The Cesario Group, a Broker Associate at Douglas Elliman Real Estate in Miami Beach, Florida - is proud to announce its recent certification as an LGBT Business Enterprise (LGBTBE®) through the National LGBT Chamber of Commerce (NGLCC) Supplier Diversity Initiative. The NGLCC is the business voice of the LGBT community and serves as the nation's exclusive certifying body for the LGBT-owned and operated businesses.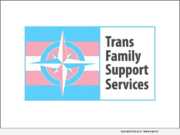 SAN DIEGO, Calif., Jan. 6, 2021 (SEND2PRESS NEWSWIRE) -- TransFamily Support Services (transfamilysos.org) today announced a milestone victory in the organization's mission to build a world where all genders are accepted and treated equally.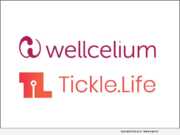 SAN FRANCISCO, Calif., Sept. 14, 2020 (SEND2PRESS NEWSWIRE) -- Tickle.Life (Tickle-dot-Life), World's First Community based Discovery Platform for Sex and sexuality, today announced a new collaboration with Wellcelium (well-see-lee-um), a new online school teaching sex, intimacy, and relationship skills through offering live classes, one-on-one coaching, and a variety of quality resources to deepen and grow human relationships.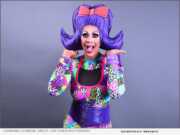 LOS ANGELES and NEW YORK, N.Y., June 12, 2020 (SEND2PRESS NEWSWIRE) -- Drag Queen Story Hour announced its inaugural global pride celebration "Drag Queen Story Hour World Pride Party 2020," to be held Saturday, June 27, 2020, at 1 p.m. EDT (10 a.m. PDT / 6 p.m. BST / 7 p.m. CEST) as a livestream. Timed to coincide with the observance of LGBTQ Pride in several cities across the globe.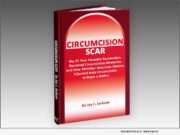 LOS ANGELES, Calif., May 12, 2020 (SEND2PRESS NEWSWIRE) -- Hookona Books is proud to release an intensely personal story that cuts close to home for everyone who values protecting children, First Amendment rights, and body integrity. "Circumcision Scar" (ISBN: 978-1734555806) is the unprecedented story about Jay J. Jackson's 35-year foreskin restoration and how Christian American doctors forced this mandate onto a nation.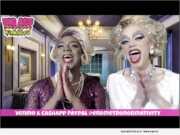 ATLANTA, Ga., May 4, 2020 (SEND2PRESS NEWSWIRE) -- Y'all ready for a second helping? Wussy Mag, Queer Appalachia, and Southern Fried Queer Pride, three powerhouse stewards of Southern and Appalachian queer culture, have teamed up again to bring you "The Big Ass Telethon to End Metronormativity: PART TWO." The livestream event celebrating rural queer artists will air on Saturday, May 30 at 5pm PDT/8pm EDT on Twitch at @endmetronormativity.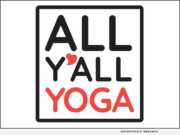 TAMPA, Fla., Feb. 4, 2020 (SEND2PRESS NEWSWIRE) -- Local entrepreneurs and LGBT couple, Charlotte Kibert and Elizabeth Brackman, are proud to announce the grand opening and ribbon cutting of the very first Baptiste Power Yoga affiliate studio in the Seminole Heights neighborhood of Tampa. All Y'all Yoga is a studio that is dedicated to the simple belief that yoga is for anyone.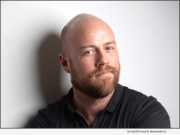 NEW YORK, N.Y., Dec. 6, 2019 (SEND2PRESS NEWSWIRE) -- Out Leadership, the only business organization working globally to promote LGBT+ equality is delighted to announce that Chris Frederick is joining the leadership team. This follows a three-month strategic review of the organization as it approaches a decade in business and is prompted by strong growth.
SYDNEY, Australia, Nov. 14, 2019 (SEND2PRESS NEWSWIRE) -- The Australian Institute of Company Directors and Out Leadership are delighted to announce the launch of Quorum, the first LGBT+ board level initiative of its kind to take place in Australia. Quorum is a talent accelerator for LGBT+ directors and is the world's most comprehensive database of top LGBT+ talent, providing potential candidates with first-rate training and networking opportunities.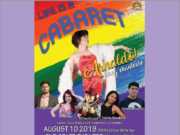 FALLS CHURCH, Va., Aug. 6, 2019 (SEND2PRESS NEWSWIRE) -- Summer is heating up and the Philippine American Chamber of Commerce DC (PACC-DC) is serving up a sizzling show to match with "LIFE IS A CABARET," headlined by Seattle sensation, uber talented Arnaldo! Drag Chanteuse on August 10, 2019 at the State Theatre in Falls Church, Virginia. Doors open at 6:30 p.m. and show starts at 8 p.m.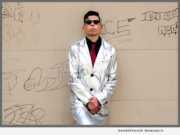 BOSTON, Mass. /Massachusetts Newswire/ -- Please join in a historical first! The nonprofit, Mira Alto Foundation will be celebrating this amazing 'Eating Disorders and Body Positive Awareness Week.' This marks the first time an LGBTQ+ focused organization has shed light on the epidemic of eating disorders within their community.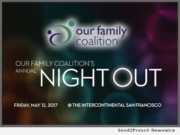 SAN FRANCISCO, Calif., May 8, 2017 (SEND2PRESS NEWSWIRE) -- On Friday, May 12, 2017, Our Family Coalition (OFC), California's premier LGBTQ family organization, brings together 400 attendees for a Night Out to celebrate the organization's 21 years of advocacy, education, and community-building. The gala event includes elected officials, corporate sponsors, community partners and major donors, many of whom are LGBT people with children.